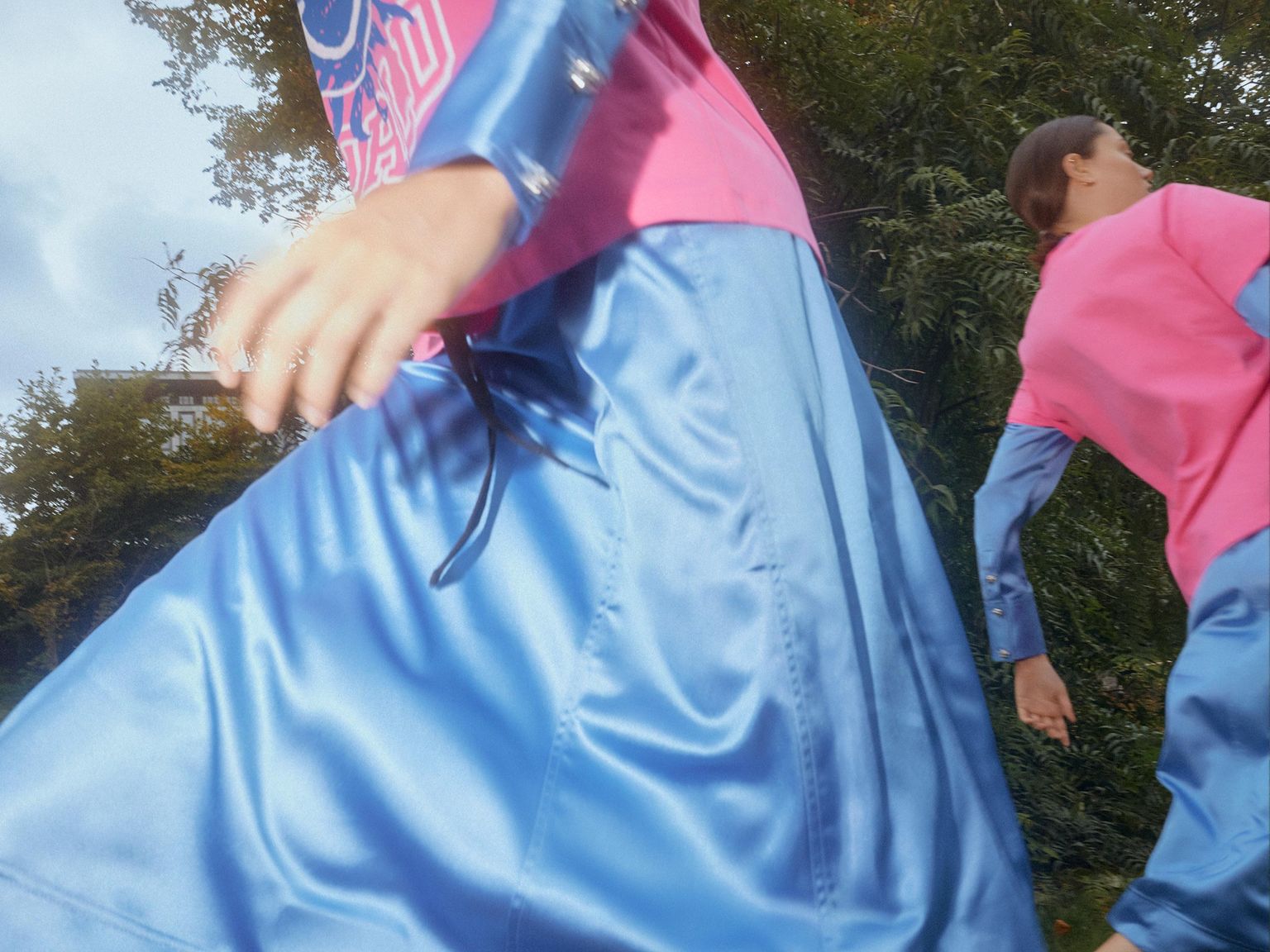 Circularity
Visions
5% of revenue coming from circular business models by 2025
*from a 2021 baseline
20% of styles designed for circularity by 2025
100% of excess GANNI materials are reused, upcycled or recycled
Our work on circularity is split into three sections. In the Designed for Circularity section we think about the product in its design phase and how we can design our clothes to be durable, repairable and recyclable within the current recycling infrastructure. In the Recycling section we look at how we're creating local partnerships with collectors and sorters to ensure that fibre-to-fibre recycling technologies are able to recycle GANNI clothing, and how we can reuse and upcycle excess materials in our own supply chain. With Circular Business Models we look at new business models that have potential to reimagine the fashion industry as we know it. Our resell and rental platforms play a key role in this.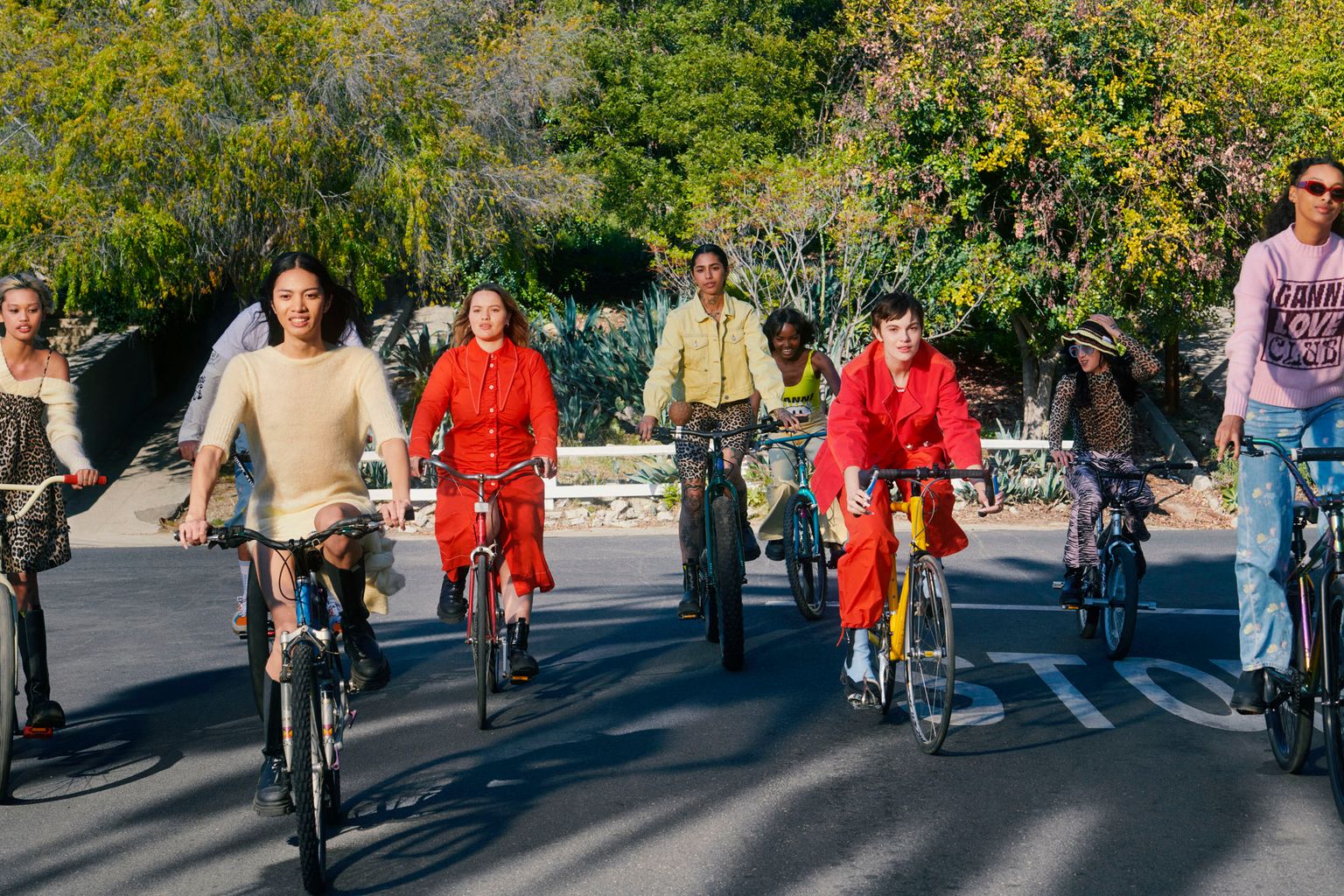 Designed for Circularity
GOAL 21
20% styles designed for circularity by 2025
In 2021, we took part in a workshop with Circular. Fashion to understand how we can apply circular design principles to our work. As a result we co-created guidelines consisting of three core principles: designing for recyclability, designing with responsible materials and designing for longevity.
Throughout 2022, we have applied these principles to a number of styles set to launch in 2023, but it's not without its challenges. It often requires compromising on design and functionality e.g. changing the waistband from an elasticated waistband to a drawstring waistband on our shorts. It remains a challenge to design for circularity as we are essentially designing for a recycling infrastructure that does not exist at scale yet. A big disconnect exists between what is theoretically circular and what is practically possible when it comes to existing methods of sorting and recycling but we are committed to finding solutions.
See our Circularity guidelines here.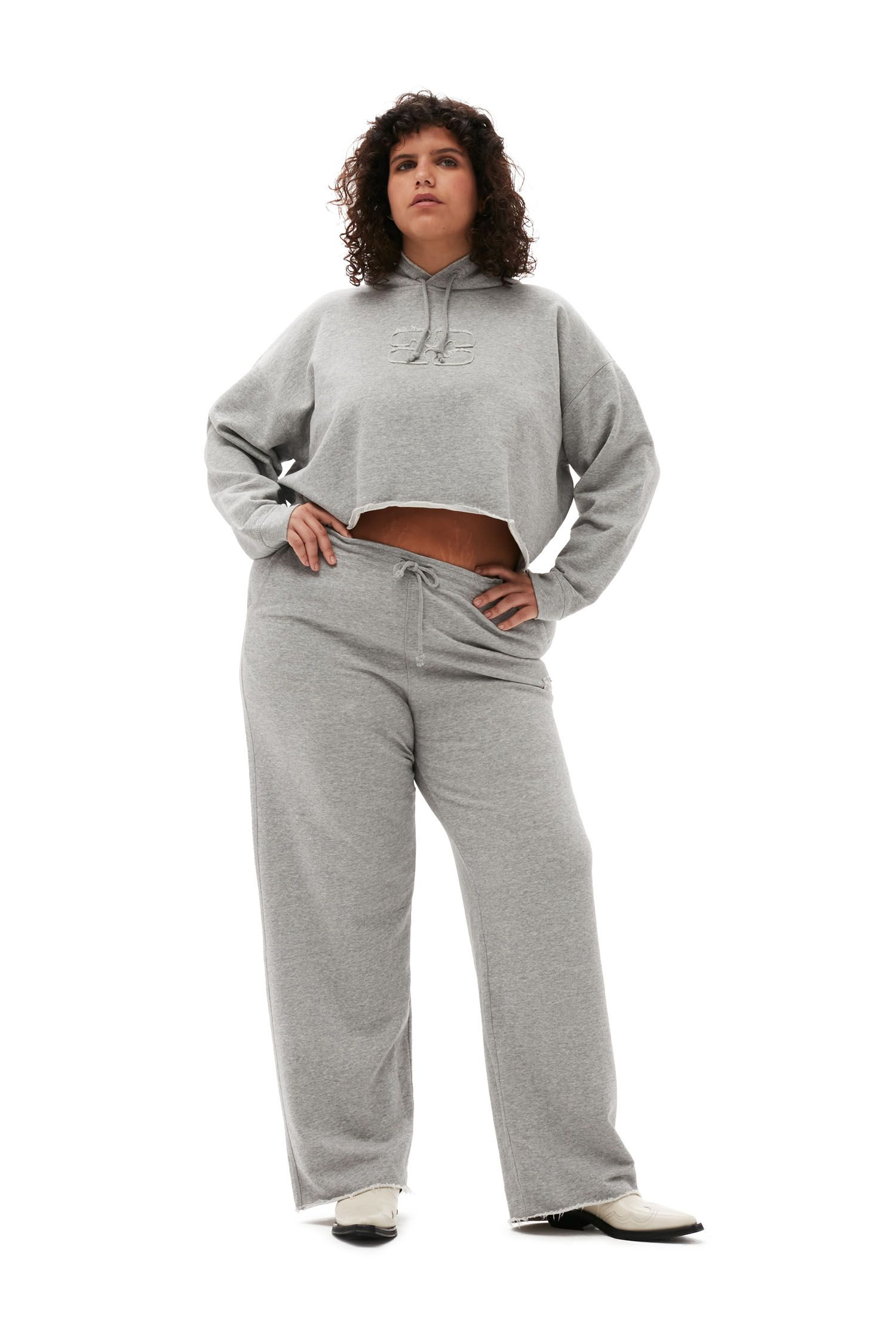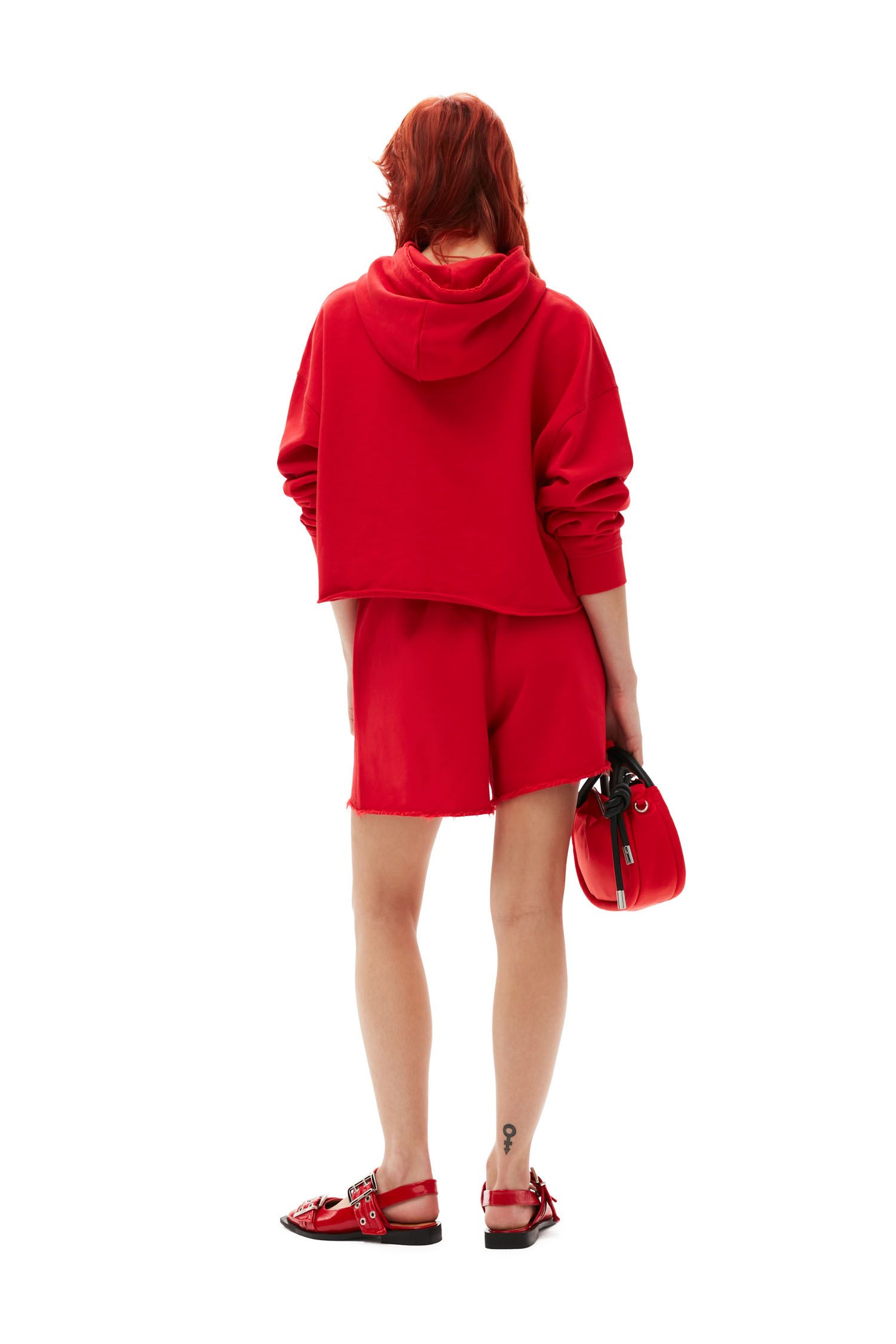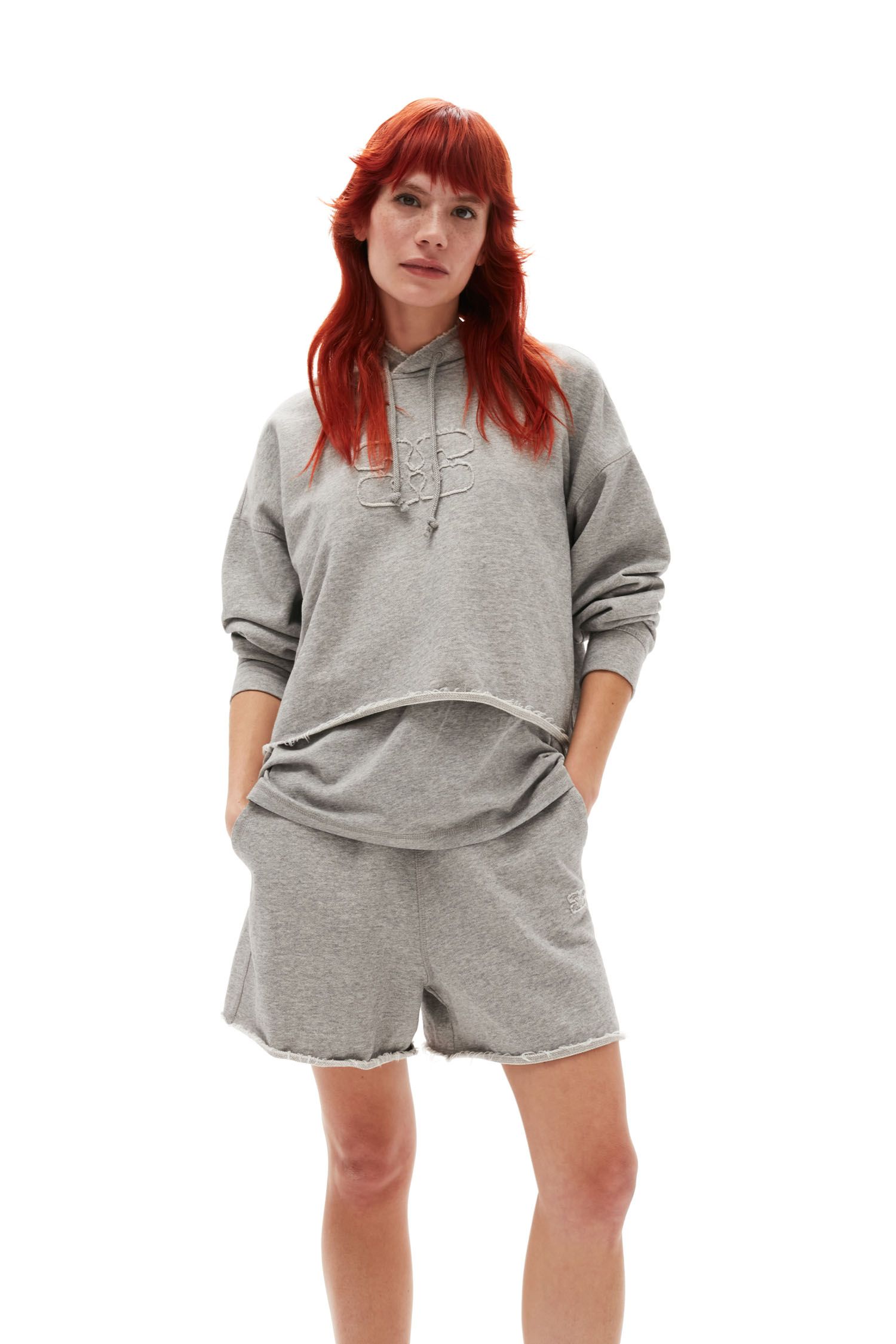 Note - GANNI software launching in May 2023 has been designed for circularity as per the co-created guidelines with Circular.Fashion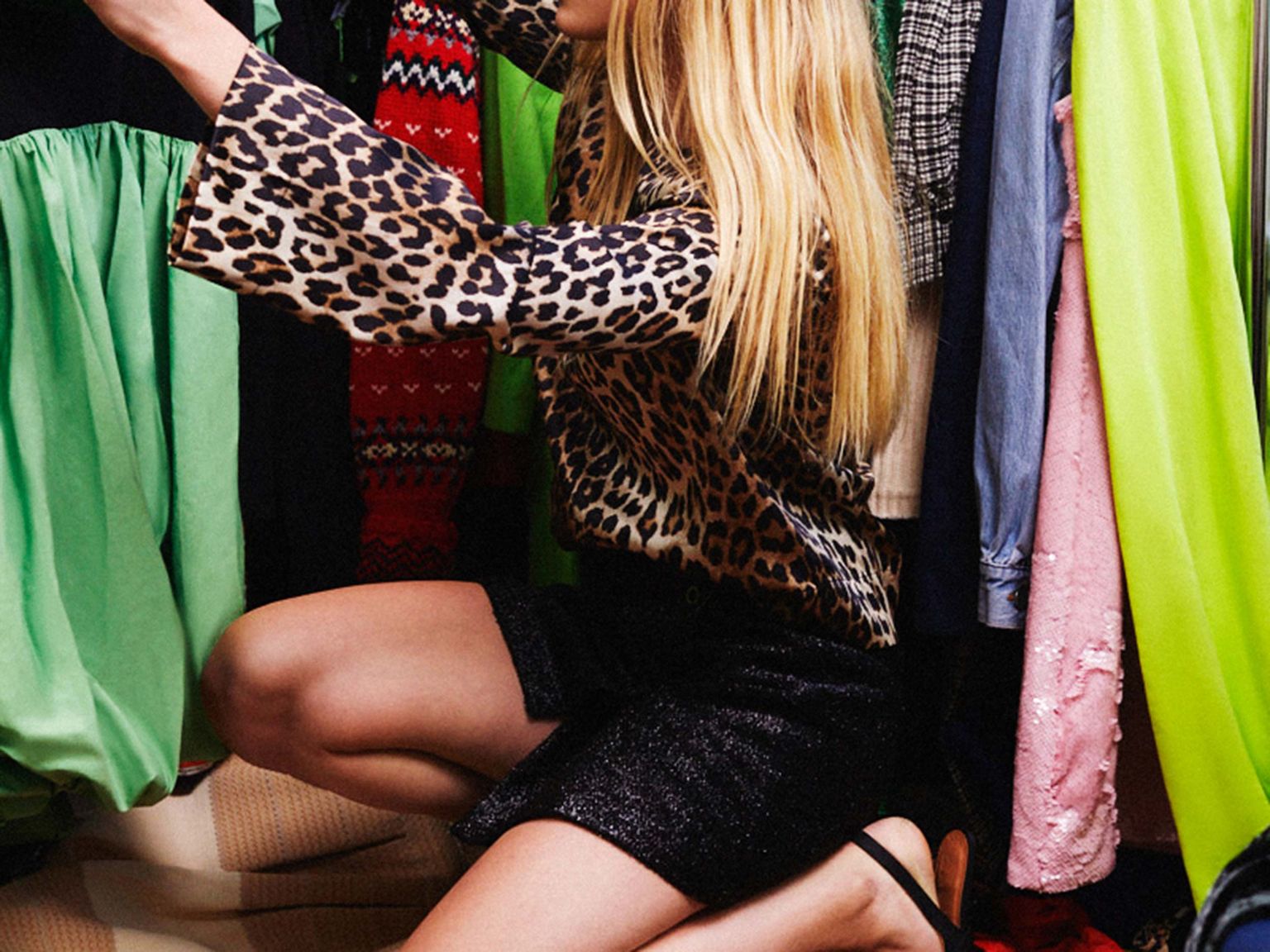 Recycling
In our first strategy Gameplan 1.0 we had many initiatives to handle unsold clothing, claims or fabric waste at our production facilities. Since then, our business has grown and expanded into multiple geographies and many start-ups and innovators have come to the fore with solutions to handle textile waste, ensuring it remains a resource and does not go to waste. With this in mind, we developed a recycling strategy in 2022 encompassing these elements of our supply chain.
With our 2025 vision – Gameplan 2.0 – we wanted to make a bold commitment to 100% of our excess material being either reused, upcycled or recycled. This unfolds into several streams of work, which we have broken down into achievable goals.
GOAL 22
Develop and roll out localised sorting & recycling partnerships in EU & US by 2023 and China by 2024
---
GOAL 23
Launch in-house sorting at warehouse to enable fibre-to-fibre recycling in 2024 and a closed loop recycling programme by 2025
The first goal is to set up localised sorting and recycling partnerships in Europe because it is our biggest market and where most of our excess materials exist, followed by the US and China. We are currently partnering with German-based company SOEX and will be looking into strengthening our partnerships with Infinited Fibre and Renewcell and their fibre-to-fibre recycling technologies. We want to get to a point where we can send them old GANNI products, which can then be recycled into new products without losing quality or value.
To enable fibre-to-fibre or closed-loop recycling, we have to be able to sort unsold clothing by its material composition. We know that recycling technologies for cotton and polyester are the most advanced, so this is our priority. By 2024, we want the warehouses we work with to be able to separate clothing by composition so we can pilot with fibre-to-fibre innovators around the globe. This is to ensure that any unsold GANNI clothing can become something new.
WHAT IT MEANS
Pre-consumer
These materials are leftovers from the whole clothing production process and could be the ends of fabric rolls, pattern off-cuts or garments made for sampling.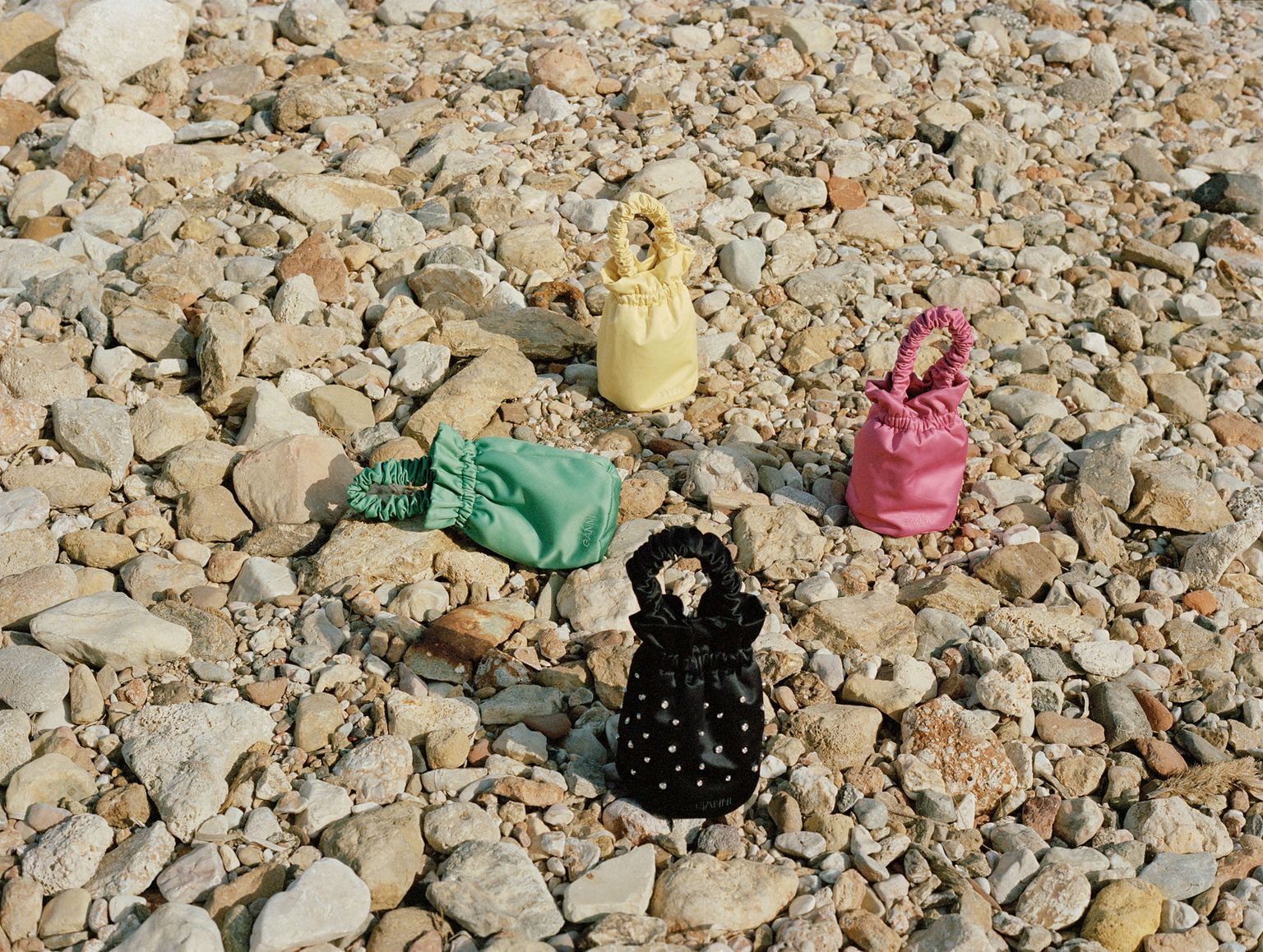 Circular Business Models
GOAL 24
5% of revenue to come from circular business models by 2025
*from a 2021 baseline
In 2019, we started our journey into circular business models by partnering with Continued Fashion to bring our rental platform GANNI REPEAT to life, which has now expanded into a universe encompassing multiple circular business models such as resale, rental, recycling and repairs. We believe that responsibility is a prerequisite for being in business in the future. For that reason, we've set a goal for at least 5% of our revenue to come from circular business models by 2025 (from a 2021 baseline). At the time of writing, circular business models account for below 1% of our revenue. To reach our goal, we'll have to rethink our approach to circular business models, which will be a focus for this year.
Resale
In our 2020 report, we set the goal of testing a resale model by 2023 and laid the groundwork through a research project with the Royal Academy of Fine Arts in Copenhagen on GANNI in the second-hand market. Through the findings of the research project, we achieved our goal of testing a resale model in 2022 by bringing three resale initiatives to life:
1. The "Smart Button"
We partnered with Reflaunt, a resale-as-a-service provider that connects brands to a global network of marketplaces, to integrate a "Smart Button" under the My Account section of our webshop. The button would allow customers to resell previous GANNI purchases through a network of second-hand marketplaces. Through piloting this feature, we discovered that our community had difficulty accessing it since the button was frequently hidden, making it less user-friendly.
2. A peer-to-peer marketplace
We set ourselves a goal of launching a GANNI-owned peer-to-peer marketplace for our community to buy and sell pre-loved GANNI pieces. In April 2022, gannirepeat.com came to life in collaboration with Reflaunt, allowing our community to tap further into the world of GANNI REPEAT. The platform is currently available to sellers in Scandinavia and the UK, and buyers globally. There are, however, still barriers in our setup to scale the platform. Last year we envisioned making the platform available to additional markets before the end of the year. It turns out that we might have been too optimistic as we still have barriers with logistics and customer traction to overcome in order to succeed. The coming year(s) are about fixing these to make online reselling accessible and attractive to our global community.
3. In-store REPEAT
In our 2021 report, we outlined our wish to pilot a second-hand concept in our Postmodern Store in Copenhagen for our community to trade in their pre-loved GANNI garments. Today, we have a rail in the store dedicated solely to second-hand products. Customers can trade in past purchases in return for a GANNI gift card based on the value of their item available to spend on future GANNI purchases. The pre-loved products will then be made available to shop on our second-hand rail on the store floor.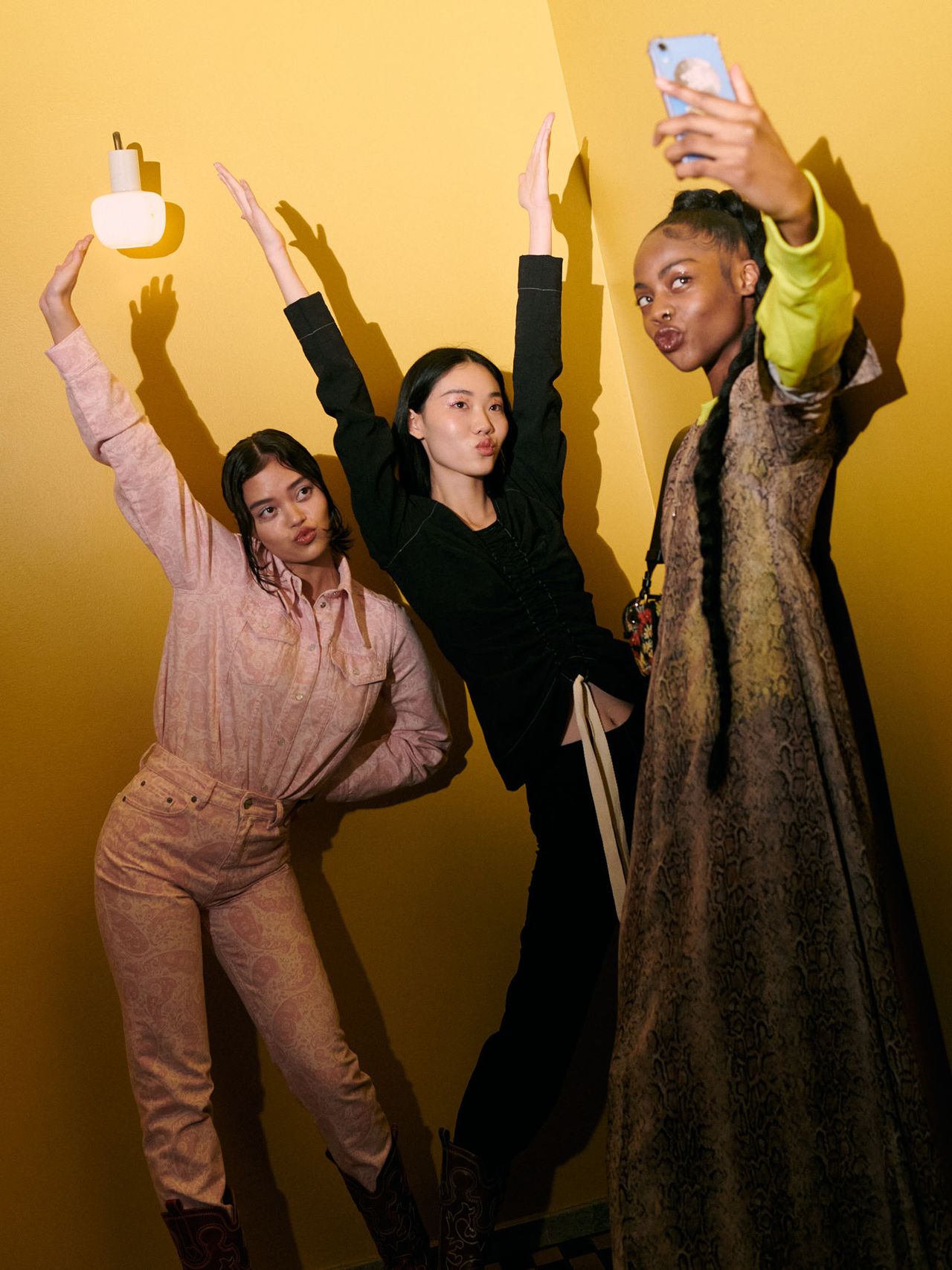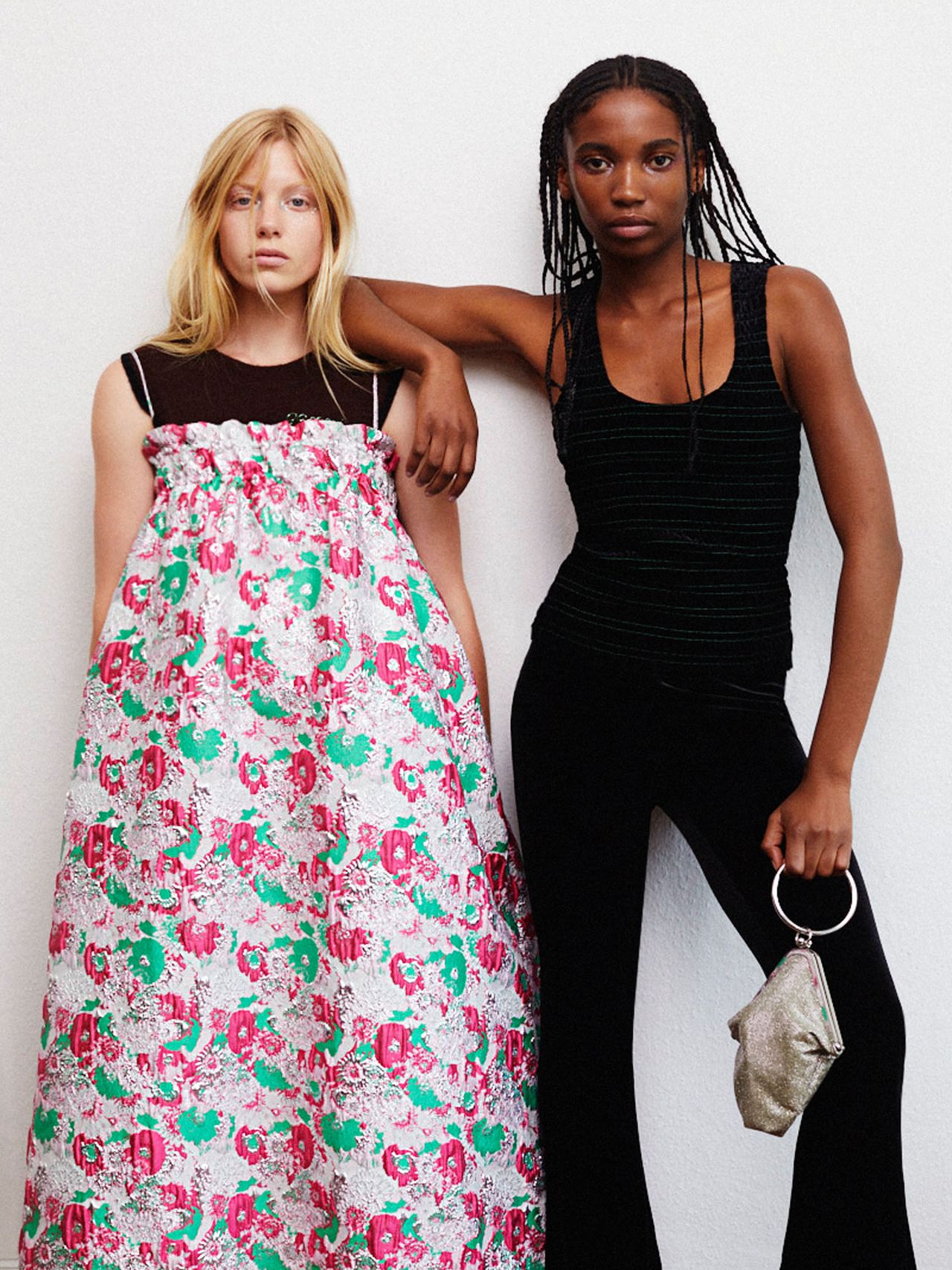 GANNI repeat in-store: second-hand in numbers
+
Customers have received gift cards for handing in their GANNI pieces
+
GANNI pieces have been given a new lease of life
DKK
The average sale price of an item
yrs
Our oldest available product at the time of writing
#1
The highest performing category is dresses
Rental
Back in early 2020, we celebrated the expansion of our rental platform in the UK and US. However, our rental activities suffered a setback with Covid-19 as we had to shut down our own rental operations in the UK and US again. Despite past setbacks, we continue to push our rental efforts forward because we still believe that rental can help redefine ownership and accessibility in the fashion industry. As of 2022, we are still operating our own rental platform repeat.ganni.com in Denmark and have been doing so since its 2019 launch. The platform continues to offer both past and present GANNI styles to our Danish customers.
To expand our rental efforts outside of Denmark, we tapped into the UK rental platforms HURR and Rotaro back in 2021. Both partnerships are still going strong as we continue to make even more GANNI styles available for rental to our UK community. In 2022 alone, we rented GANNI pieces over 400 times!
During 2022, we also partnered with POOL, a Berlin-based rental service, to make GANNI available to our German community. We look forward to sharing the results in next year's report.
Repairs
Throughout the years, we have set up repair and customisation pop-ups in selected GANNI stores across our markets. To follow up on the positive response from our community, we partnered with UK start-up Sojo in the last part of 2021 to pilot a free online repairs and tailoring service to our London community.
Unfortunately, we have been struggling with traction throughout 2022. In the meantime, Sojo has raised over $2 million and recalibrated its service; we are now looking to support the service in 2023 by testing new marketing strategies.