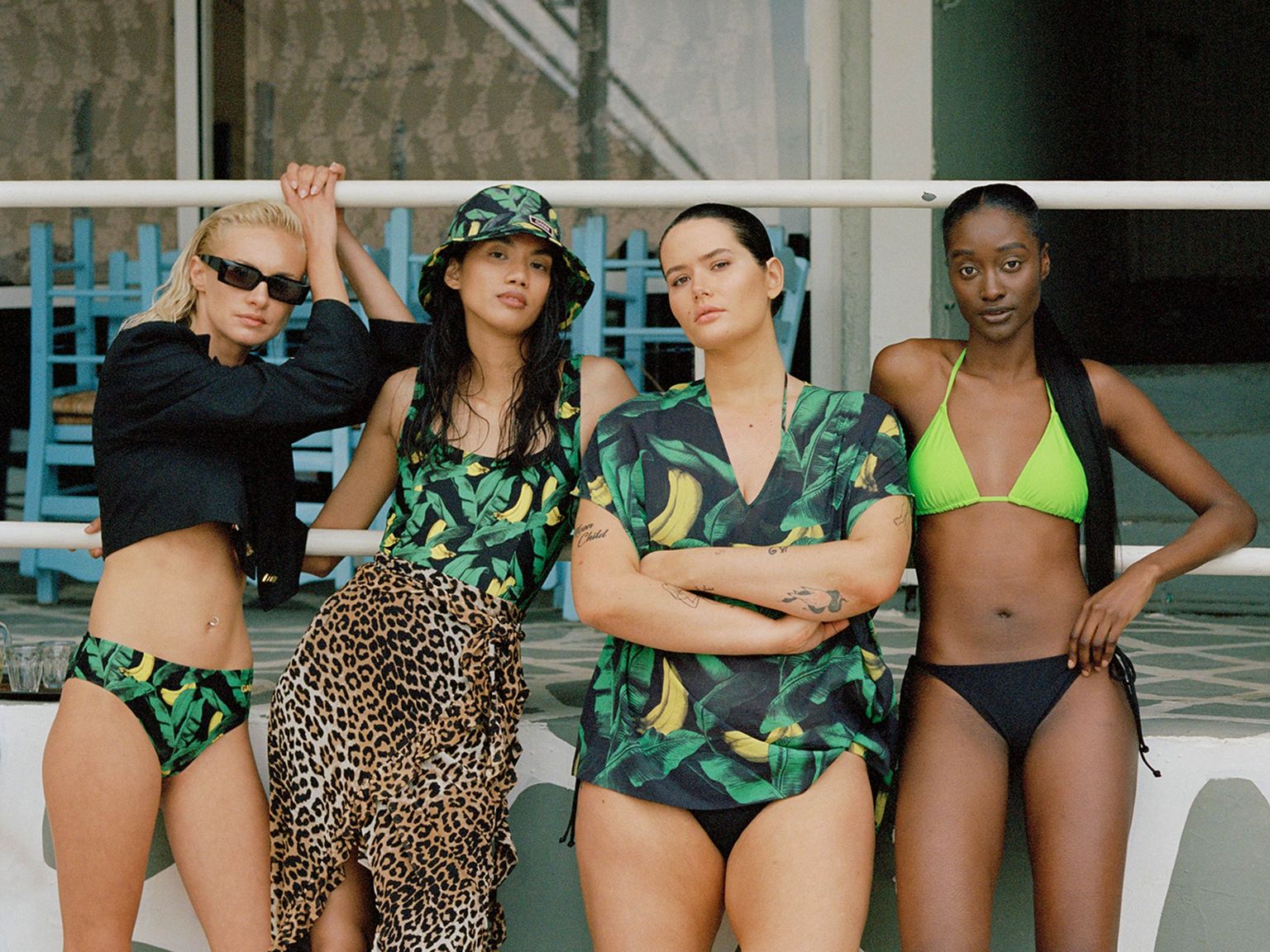 GANNI Respon­sibility Report 2022
The first GANNI Gameplan, comprised of 44+ goals to reach by 2023, kicked off in late 2019 and was our first official responsibility strategy. The GANNI Gameplan was designed to bring GANNI up to a level of industry best practices across four key areas: People, Planet, Product and Prosperity. The GANNI Gameplan has been an incremental tool for the past three years, defining the vision and direction of where we need to improve.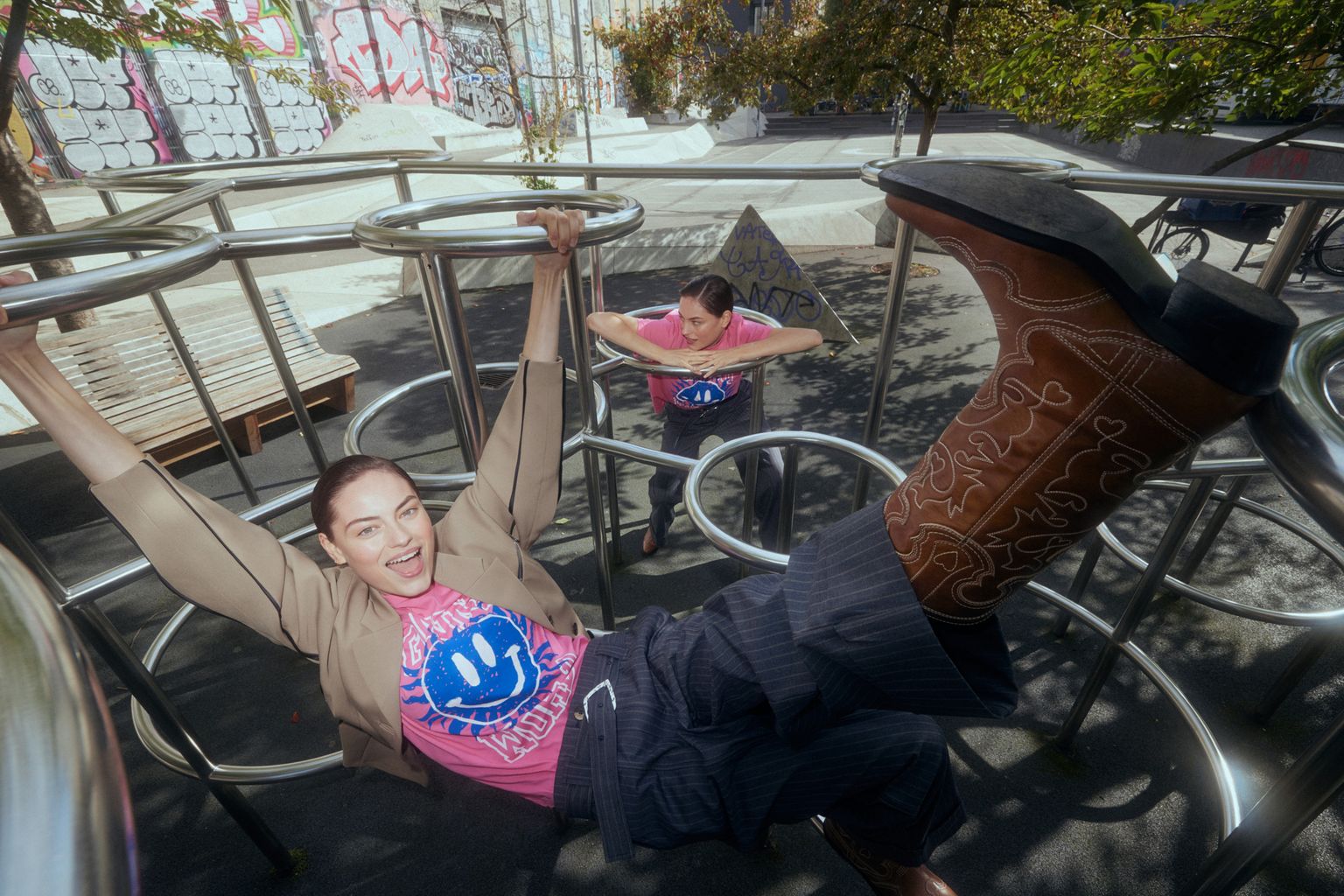 Gameplan 1.0
In last year's report we announced that we had completed 30 out of our 44 GANNI Gameplan goals and this year we're happy to announce that 40 goals have been completed. The remaining four have evolved into our 2025 strategy, marking a significant end to our first sustainability strategy.  We're extremely proud of this achievement which has seen us shift to investing in innovation, setting ambitious carbon reduction goals and becoming a B Corp Certified company. However, we are crucially aware that the work is not anywhere close to being done. In fact, it's only just begun. As we were reaching most of the GANNI Gameplan goals in the summer of 2021 we decided to re-strategise and create a new 2025 vision: Our GANNI Gameplan 2.0.
Our new Responsibility strategy allows us to focus more on the following core areas: Climate Action & Biodiversity, Social Impact, Materials & Innovation, and Circularity. The 2025 vision is designed to create true impact across all of them.
Our new strategy is bold and ambitious but more than anything, it's necessary. The climate crisis worsens each year and social disparity is becoming even wider so we cannot just sit by without making serious changes. It's no secret that the global fashion industry continues to have a negative environmental impact but we do believe that we can make positive change. We look forward to sharing our 2025 vision in this year's report along with the tangible steps we've taken throughout 2022 to make it a reality.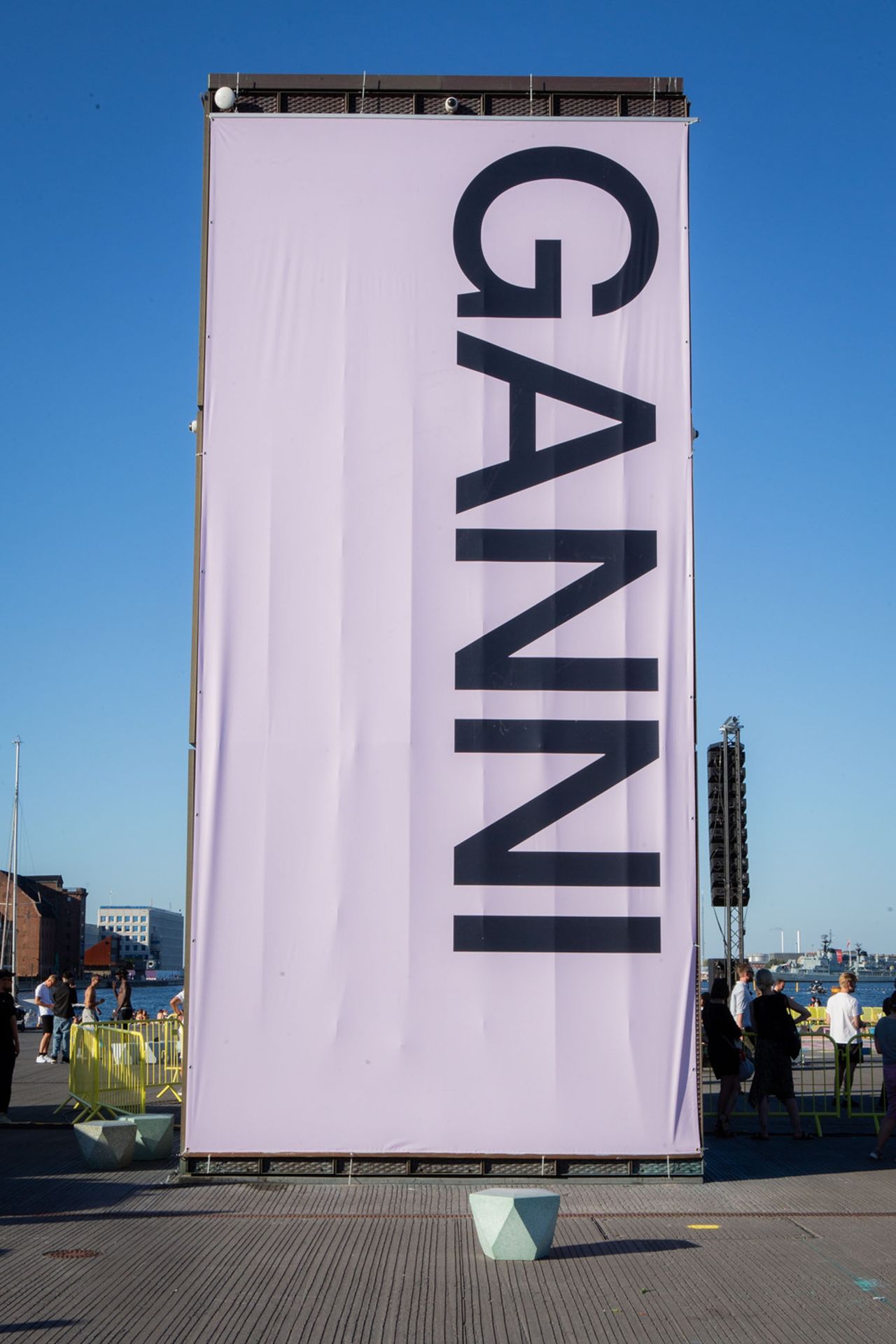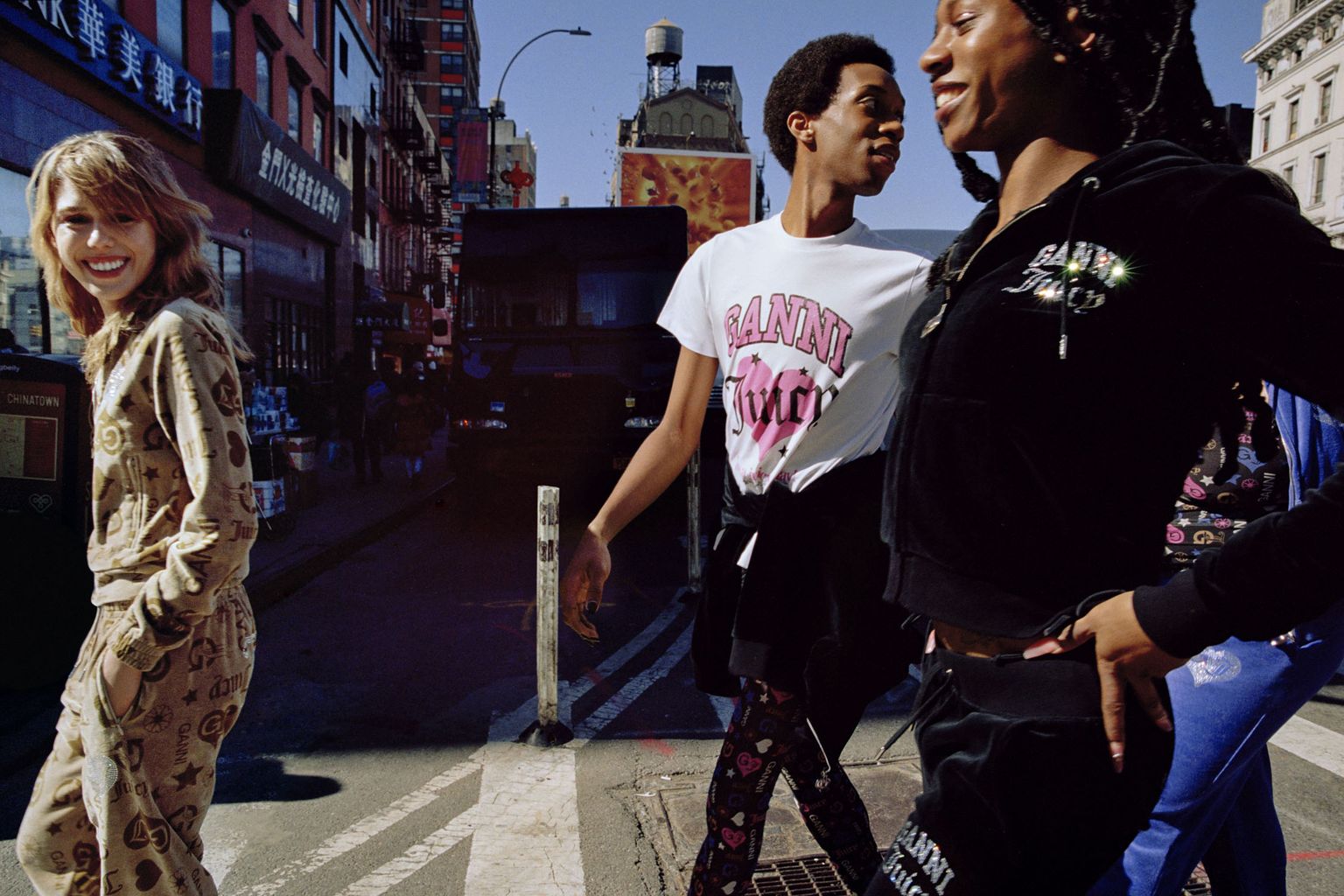 You Can't Spell Responsibility Without a "B"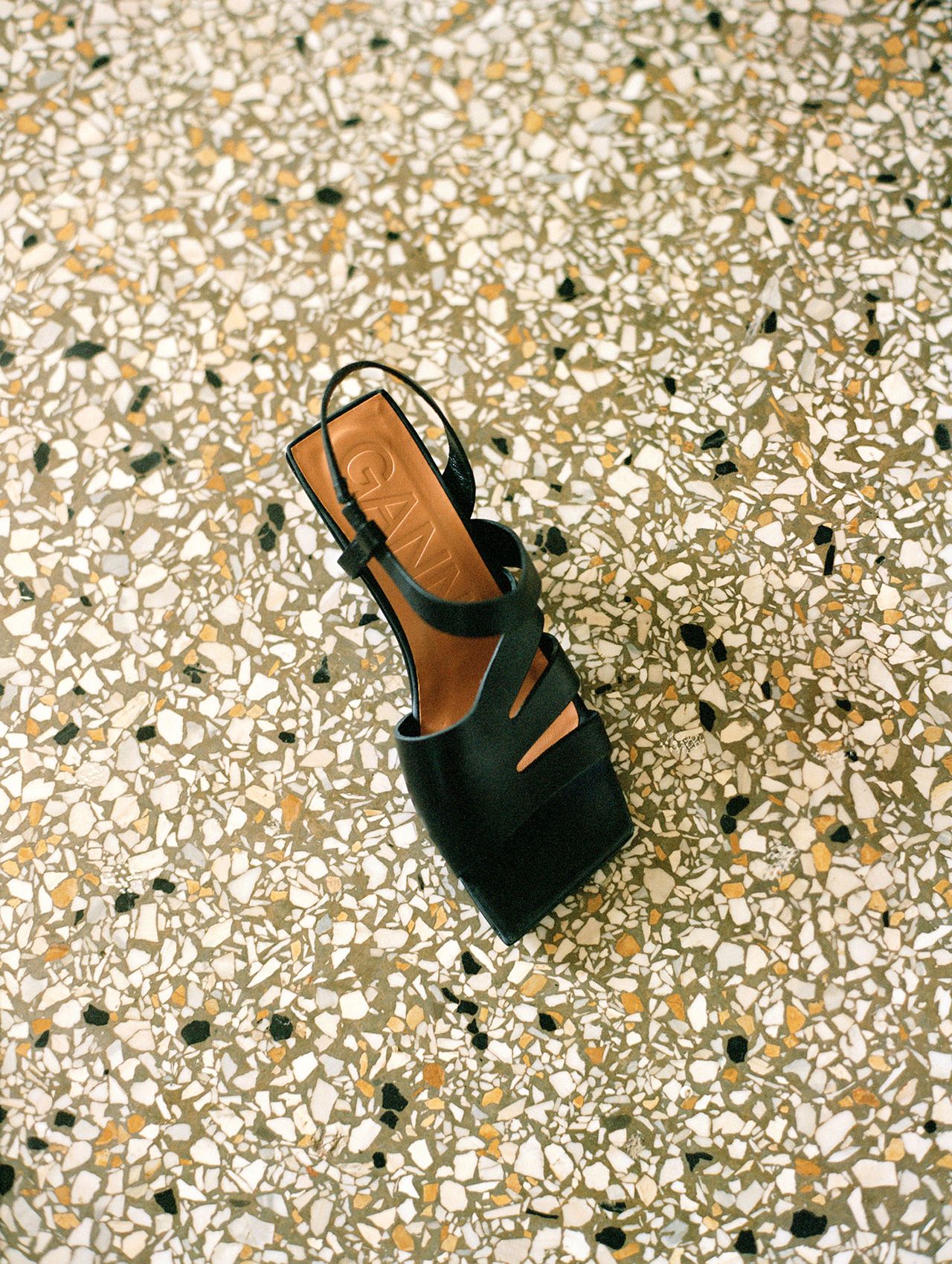 Since we started our responsibility work, it's been a major goal of ours to become a B Corp Certified company. As a Certified B Corporation, we're not only committed to being in business to generate profit but also to have a positive impact on people and the planet. We officially received our B Corp Certification on 17 August 2022, which marked a huge milestone for us.
It is a rigorous journey to obtain B Corp Certification that involves around 300 questions across five impact areas: Governance, Workers, Community, Environment and Customers. It works according to a point scoring system where you must achieve a minimum of 80 points to qualify for the certification. We scored 90.6 points, making us the highest scoring contemporary fashion brand at the time of certification. You can see the breakdown of our points in the chart below.
It's About Progress, Not Perfection.
It's About Progress, Not Perfection. It's About Progress, Not Perfection.
It's About Progress, Not Perfection. It's About Progress, Not Perfection.
Governance 17.2/20 Points
Environment 29.1/135 Points
In an industry that accounts for up to 10% of global emissions according to the United Nations Environment Programme and where greenwashing is the new black, we desperately need industry-wide standards and third-party auditing to ensure that what we're doing is not only done with good intentions but with actual impact. In our opinion, B Corp can help us do that.
Gameplan 2.0
Gameplan 2.0
To build our new 2025 responsibility strategy we used B Corp as a guiding framework. We looked at what B Corp considers true positive impact alongside the known issues within the fashion industry and have set ourselves an ambitious 2025 vision so we can reach the next level in our responsibility work. We hope that this brings us closer to reaching our goal of a 50% absolute carbon reduction by 2027. Moving forward, our focus will centre around four key pillars:
Climate Action & Biodiversity
Social Impact
Materials & Innovation
Circularity
The Vision
We recognise the inherent contradiction between the current fashion industry, which thrives off newness and consumption, and the concept of sustainability. We want to create bold designs, and we want to do it the GANNI way. By 2027, we want to slash our total carbon footprint in half, three years ahead of the Paris Agreement and reach a 150-point B Corp score.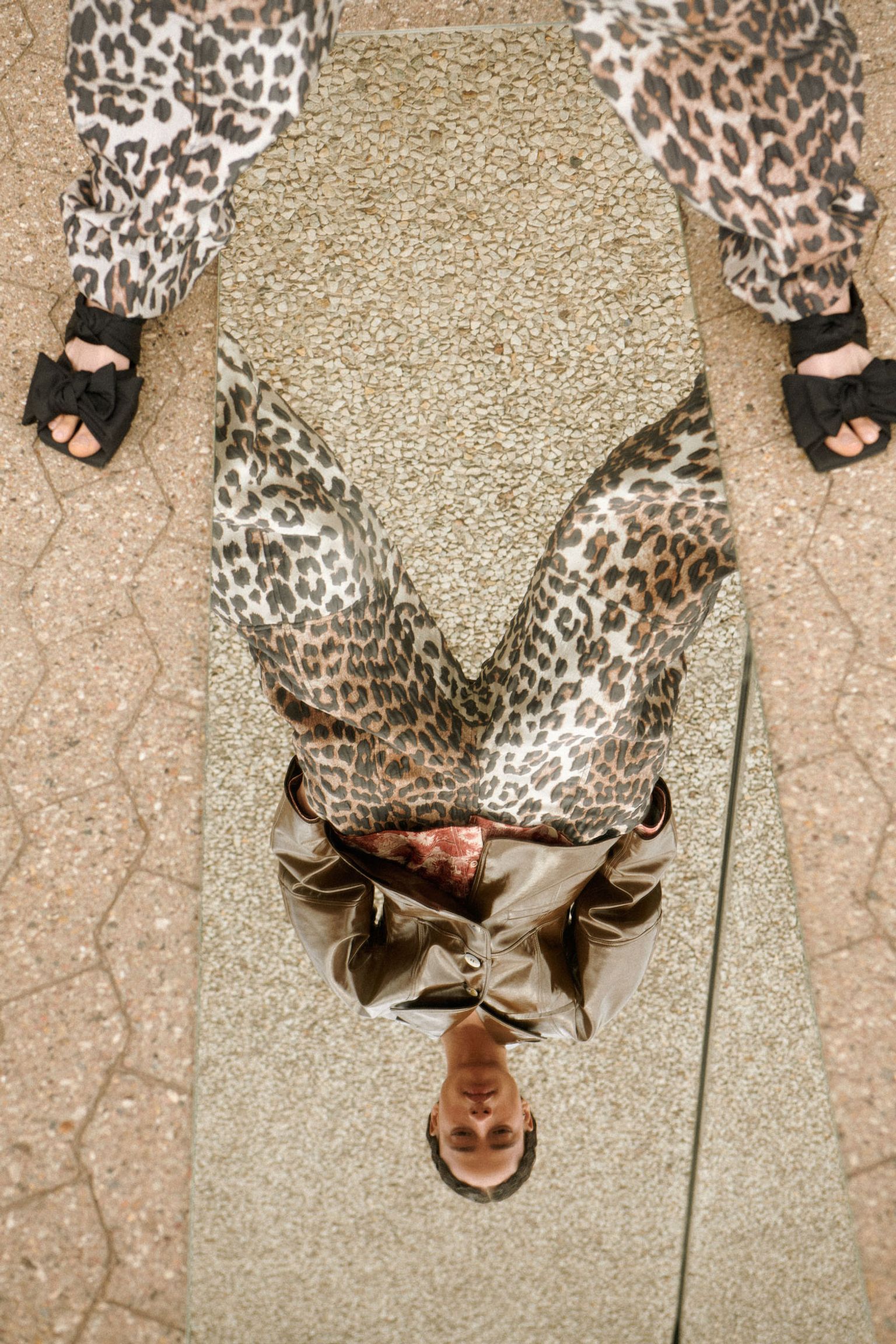 Our 5 Ambitions by 2025
Our 5 Ambitions by 2025 Our 5 Ambitions by 2025
Our 5 Ambitions by 2025 Our 5 Ambitions by 2025
150-point B Corp score by 2025

100% Prefered materials




*As per the GANNI Fabric Score

100% of Tier 1 suppliers to be included in Better Wage initiative by 2025
10% of materials coming from 'Fabrics of the Future' by 2025

5% of revenue coming from circular business models by 2025




*from a 2021 baseline
24 GOALS BY 2025
Throughout the report, we will break down exactly how we think we will be able to do this and the progress made to date.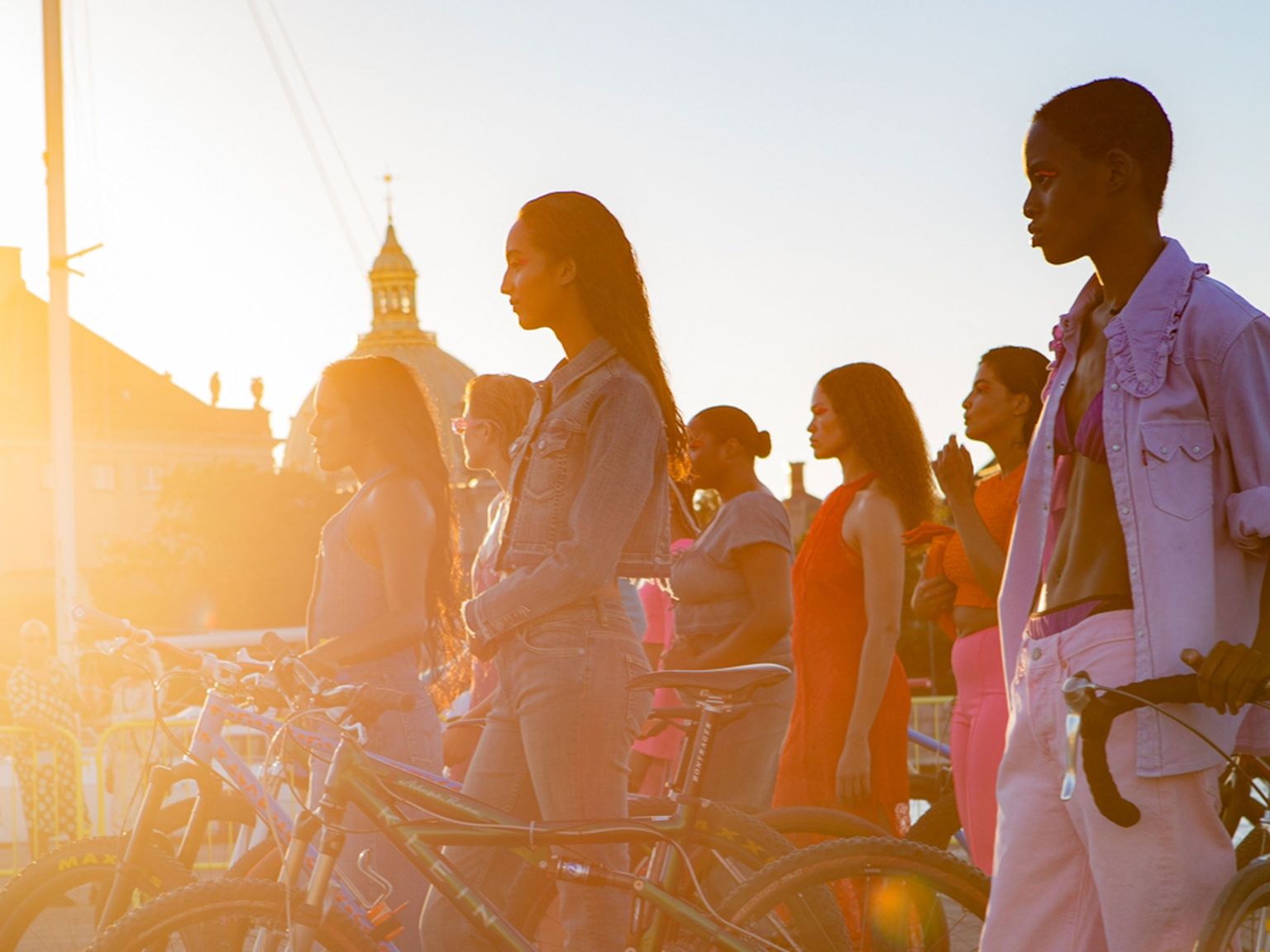 Looking to the Future
The 2025 vision we have created is ambitious, and although there might not be enough legislation, research, data, and systemic level change, we choose not to focus too much on that. We also see there is a wave of organisations, innovators and individuals committed to finding real-time solutions to make the fashion industry more responsible on multiple fronts, and that is where you will also find us. We won't always get it right, but we have to try.
% of annual revenue spent on Responsibility
Statement of corporate social responsibility in accordance with the Financial Statements Act §99a for GANNI A/S and Danish Fashion Co A/S