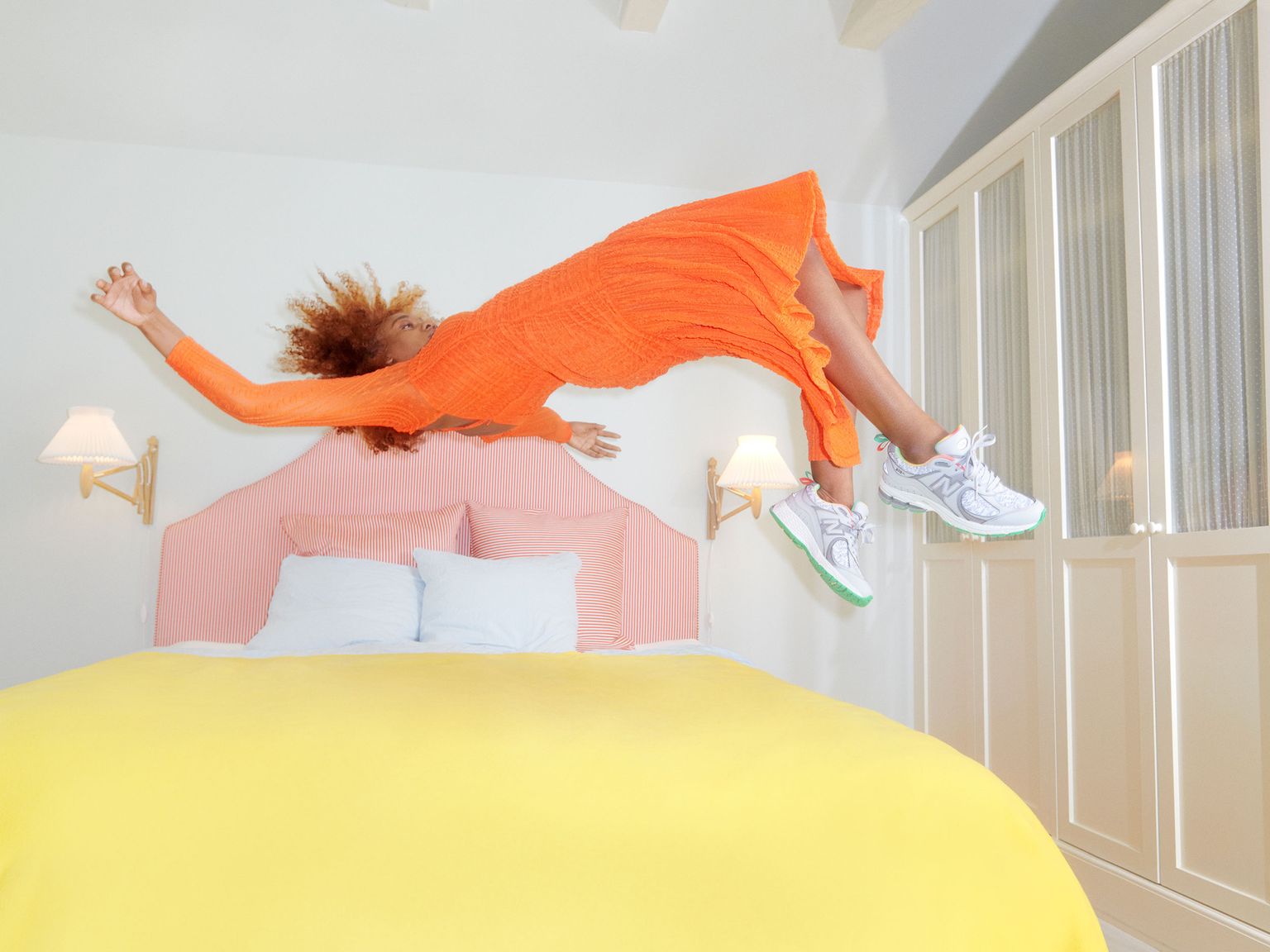 Materials and Innovation
Vision
Invest in emerging innovations that revolutionise the fashion industry as we know it through our Fabrics of the Future initiative
Since 2019, we have been working hard to move away from conventional materials and switch to the best alternatives available on the market. For this reason, we created our Fabrics of the Future initiative to invest in innovative low-carbon materials that will play a crucial role in making fashion more responsible, like mycelium leather and jersey made from banana waste. In the new Gameplan 2.0 our work continues to centre around using the best available technologies on the market and prioritising lower-carbon alternatives.
In order to be transparent about how we classify our materials, we are open-sourcing our GANNI Fabric Score, an internal tool we use to make decisions on materials. The GANNI Fabric Score has 3 categories:
1. Preferred
2. Better
3. Avoid
We aim to source 90% of our materials from Category 1: 'Preferred' by 2025. The reason we might still have to source from Category 2: 'Better' is largely due to the quality and technical composition of our clothing. We will make sure to update you on the progress here.
To place the materials in categories 1, 2 or 3 in the GANNI Fabric Score, we have used GANNI's own carbon footprint data from Plan. A, the Higg MSI, and various industry reports e.g. Textile Exchange. The Fabric Score is updated annually to reflect any changes based on new data and insights.
See our Fabric Score here.