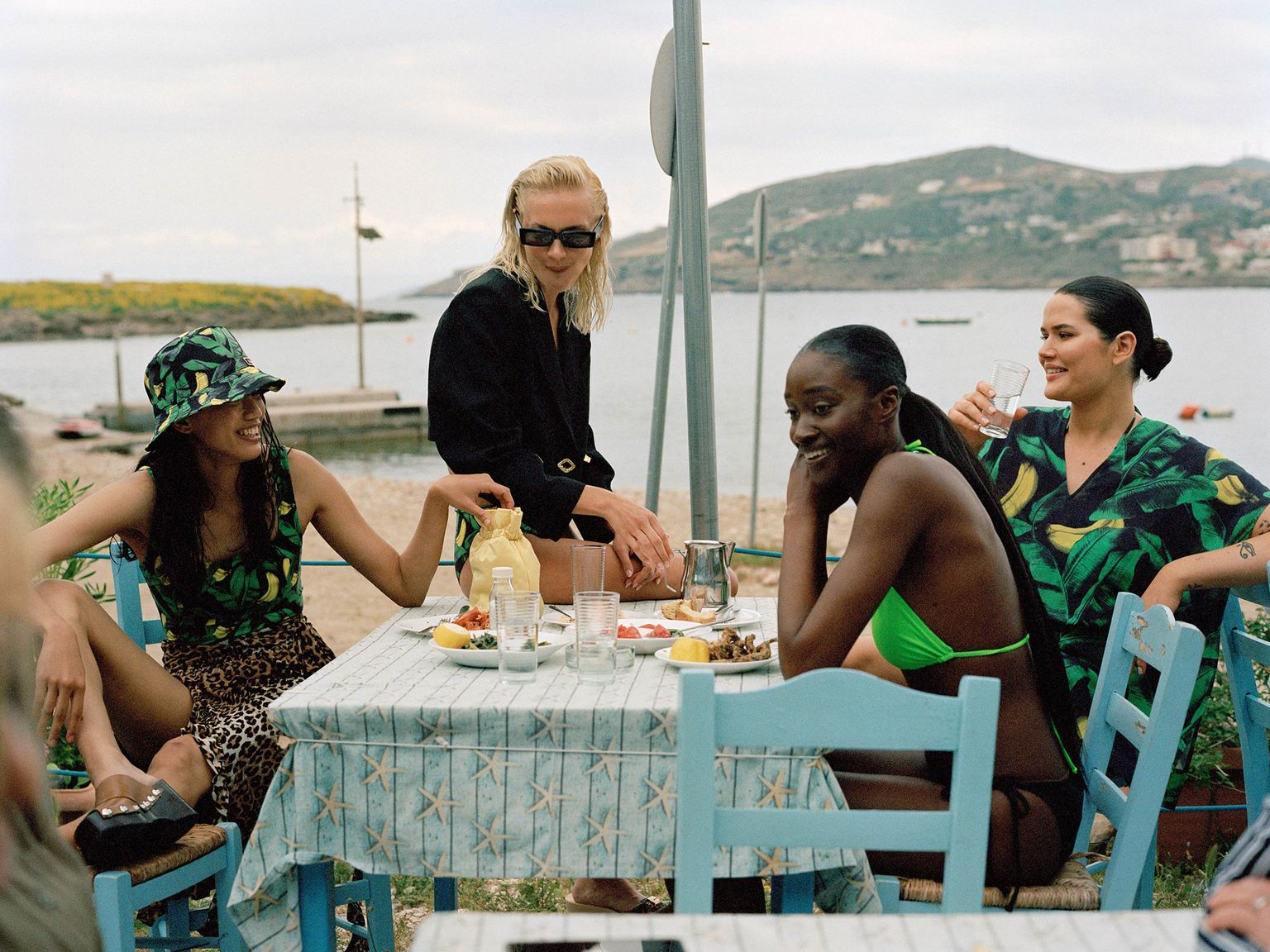 Social Impact
At GANNI, we approach our work on social impact through three key areas: Wages, Supply Chain Accountability, and Gender Equality, Diversity and Inclusion.
We have been working on elevating our social responsibility strategy since 2021, where we began working with Fair Wear Foundation, an independent, non-profit organisation that works to improve conditions for workers in the fashion supply chain. We have been a member of Fair Wear Foundation since 2022 and are applying their guidelines to all our work in this area.
The second strand of our Social Impact work is focused on ensuring a higher level of supply chain accountability. We do this mainly by creating long-term partnerships with suppliers and monitoring all sub-contracting taking place in our supply chain. Finally, we look at gender equality, diversity and inclusivity within GANNI's own offices and stores.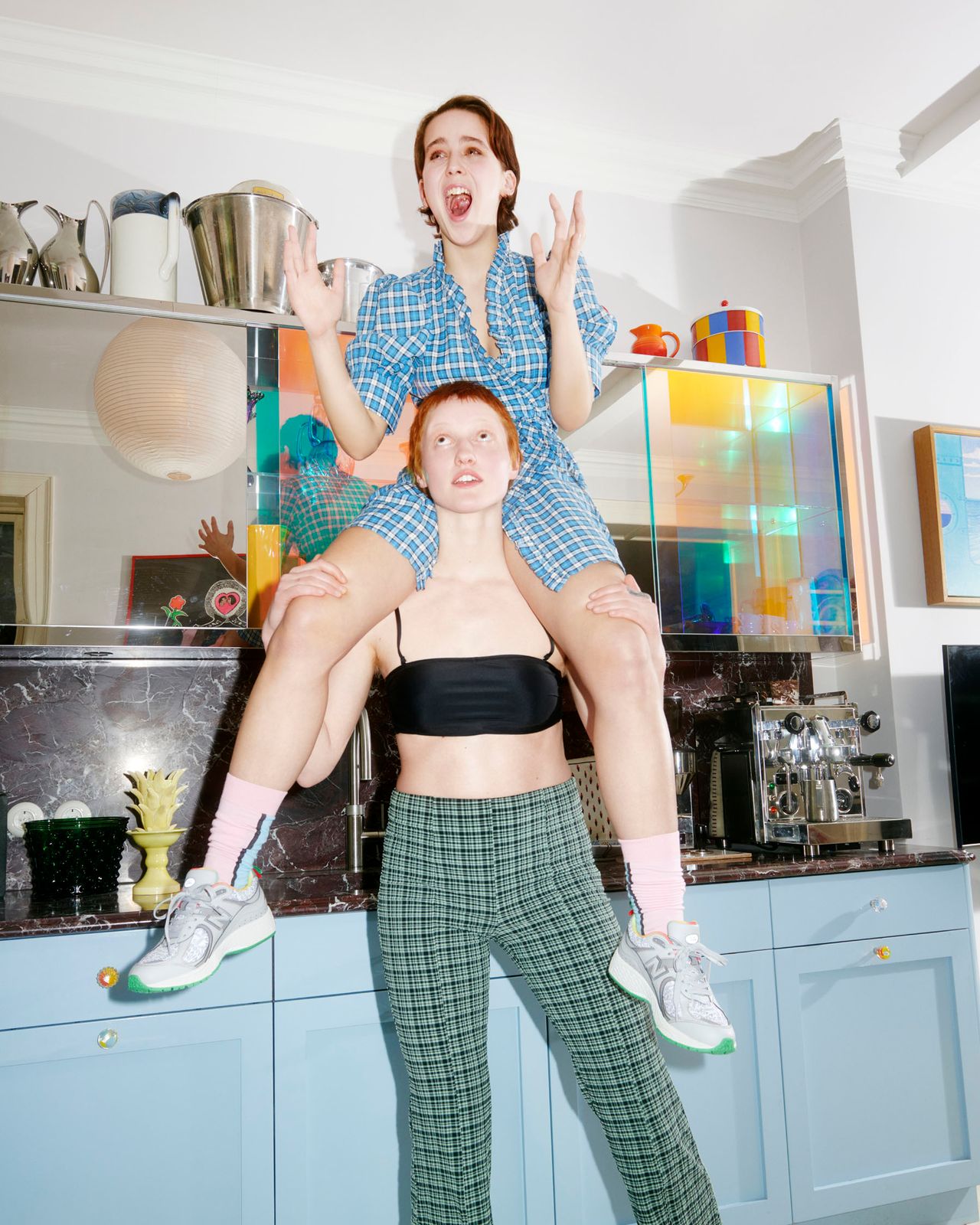 Better Wage
Vision
100% of Tier 1 suppliers to be included in Better Wage initiative by 2025
GOAL 7
Complete 1 pilot project in India to find a proof of concept to scale our Better Wage initiative by 2022
---
GOAL 8
Strategic suppliers in India and Turkey paid a living wage premium by 2023
---
GOAL 9
Strategic suppliers in China and Italy paid a living wage premium from 2024
---
GOAL 10
Strategic suppliers in Spain and Portugal paid a living wage premium from 2024
---
GOAL 11
All Tier 1 suppliers paid a living wage premium by 2025.
In line with our code of conduct, we approach wages with our suppliers through policy work, auditing, and dialogue to ensure they live up to the national standards for minimum wage. In recent years we have put an increased focus on increasing our wages. As a fashion brand, we do not own our supply chain, which makes our work with scaling wages quite complicated. It is, however, a priority of ours to make our supply chain more transparent and to go beyond the mandatory minimum wage requirements to ensure all of our contractual suppliers, known as Tier 1 suppliers, receive a living wage.
There is an important distinction between minimum wage and living wage in this context, as they are two different concepts. A minimum wage is a legal requirement calculated based on the overall economic condition of the country; as part of our code of conduct, all of GANNI's suppliers are obligated to pay the minimum wage. A living wage, on the other hand, refers to a wage level high enough to afford a basic but decent standard of living for the worker and their family. The Global Living Wage Coalition describes a living wage as the following:
"The remuneration received for a standard workweek by a worker in a particular place sufficient to afford a decent standard of living for the worker and their family." Elements of a decent standard of living include food, water, housing, education, healthcare, transport, clothing and other essential needs, including provision for unexpected events."
Even though living wages are not mandatory by law, ensuring that workers receive living wages is crucial to creating more responsible fashion supply chains, which is why we are committed to this work. We have set a fairly ambitious target to have all Tier 1 suppliers paid a living wage by 2025.
You might be thinking, why is paying a living wage such a complicated process? There are no short answers here, but we will try and summarise the most important points. Because we do not own our supply chain, increasing our wages to a living wage standard involves multiple stakeholders and the sharing of otherwise classified information, which makes it immensely complex. On top of that, the suppliers we work with are not necessarily set the same objectives from other fashion brands they work with, meaning that we have to work with suppliers to create a structure for paying a premium when producing GANNI products, which is only a percentage of their total production volume. Over the years, we have seen other fashion brands fail to succeed in increasing wages to a living wage, heard conflicting advice from NGOs on how to tackle this issue, and seen severe misalignment between countries on how to calculate a living wage. So, to say the least, it's pretty complicated, but GANNI is committed to doing the work, and in close collaboration with Fair Wear Foundation, we feel optimistic about realising our living wage goal by 2025.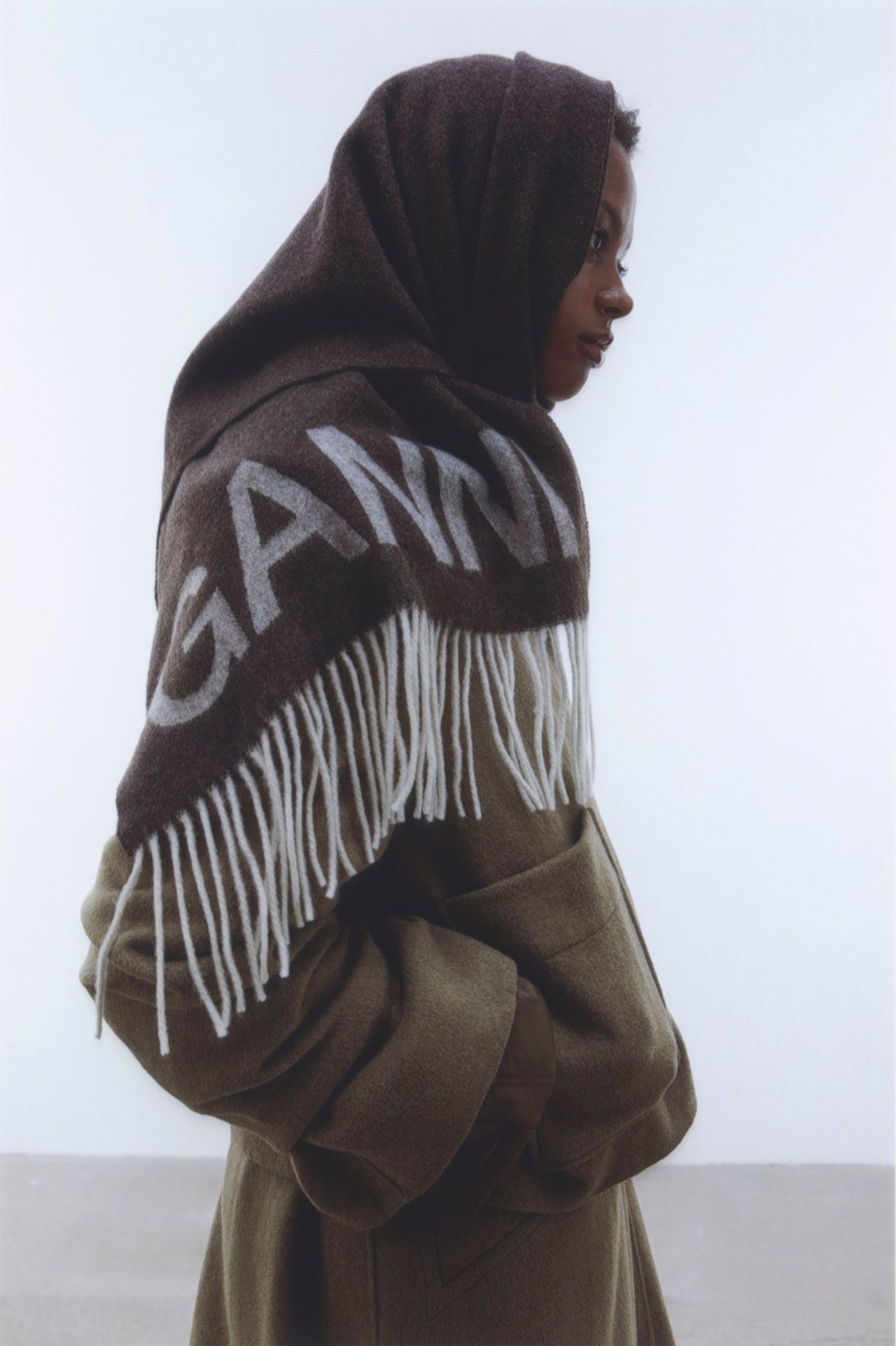 "We acknowledge GANNI's high ambition to realise living wages with its suppliers. Fair Wear is excited to be working closely with GANNI on their efforts on worker's wages in the coming years."

Paula de Beer

Living Wage Officer, Fair Wear Foundation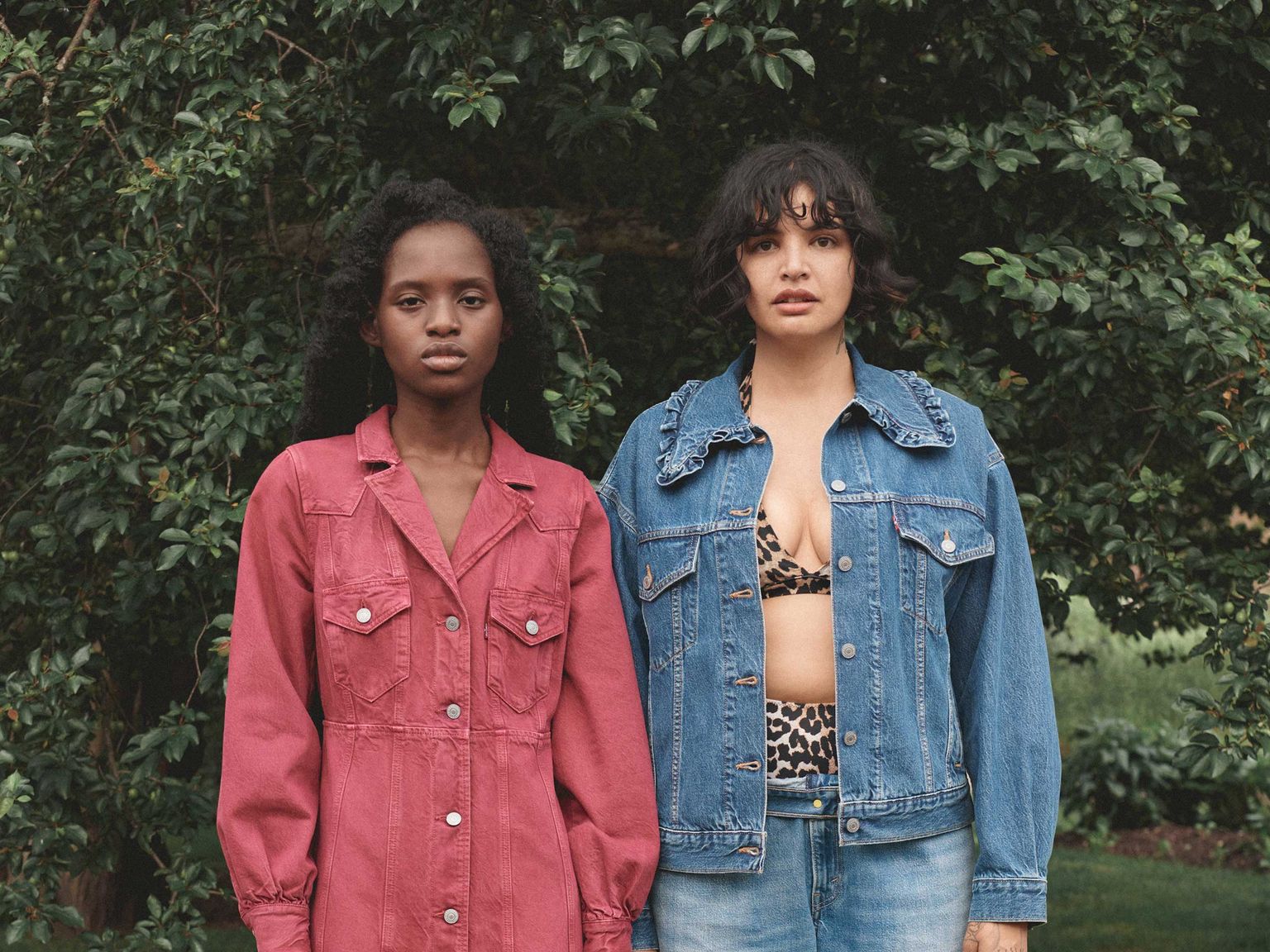 Supply Chain Accountability
GOAL 12
60% of Tier 1 and sub-contracted suppliers will be audited and continually monitored by 2023
---
GOAL 13
80% of Tier 1 and sub-contracted suppliers will be audited and continually monitored by 2024
---
GOAL 14
95% of Tier 1 and sub-contracted suppliers will be audited and continually monitored by 2025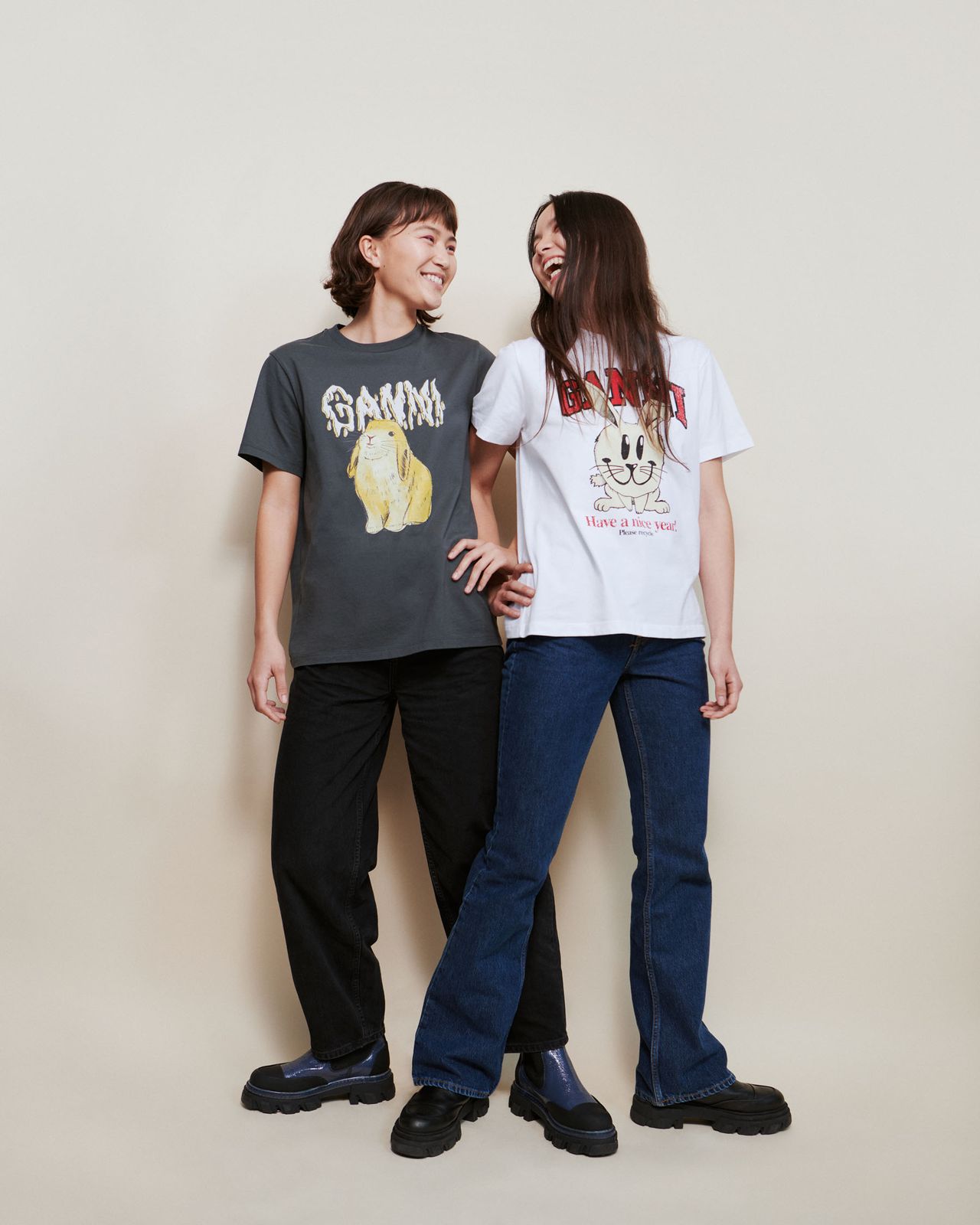 At the time of writing, 74% of our Tier 1 contractual suppliers have been third-party audited in the last 12 months. Third-party audits are conducted by external organisations who are experts in international standards and local regulation. Contrary to brand audits, third-party audit firms operate independently from the suppliers or the brands, which means you avoid conflict of interest. An auditor typically looks at labour standards, health and safety conditions, wages and overtime, legally binding contracts etc. For us, audits act as a conversation starter between us and the supplier.
It is important to note that even though third-party audits can be helpful in demonstrating where social and environmental progress can be made, they can also cause a level of mistrust between brand and supplier and thereby hinder a good working relationship.
We want to be extremely clear and careful with our audits so the outcomes always mean that we continue to work together to improve.
With 74% of our contractual suppliers being audited, the goals we have set around auditing and monitoring is focused on the sub-contracting that takes place in the supply chain. Some suppliers outsource parts of the garment production to their own networks due to capacity or the capability of certain machinery. This is the part we need to catch. We have numerous subcontractors and even though we do not have contractual relationships with them, they are involved in the making of our clothes and it is important for us to make sure they comply with our human rights standards. Moving forward, we will increase the number of suppliers audited. We will work to strengthen our network of subcontractors by focusing on our key relationships. In 2022, based on our risk assessment and scoping, we decided to focus on subcontractors in Turkey and Italy and plan to audit 10 production facilities in 2023.
Giving Workers a Voice
Social audits provide an overview of the supplier's management practice, working conditions and identify areas for improvement. However, we are aware of the inherent limitations of audits; they are often just snapshots of the full picture. Therefore, it is extremely important that workers are given a voice and a channel to raise issues and find solutions.
We encourage our suppliers to resolve any disputes internally but we do, however, also acknowledge that functional factory-level grievance systems may not always be available or trusted by the workers.
That is why we work with Fair Wear Foundation and comply with the complaint and remediation procedure. We set up external complaint hotlines in our supply networks and ensure workers have access to remedies.
We are also looking at areas such as Involuntary Workers, Migrant Workers, and Child Labour. You can see all policies in our Code of Conduct.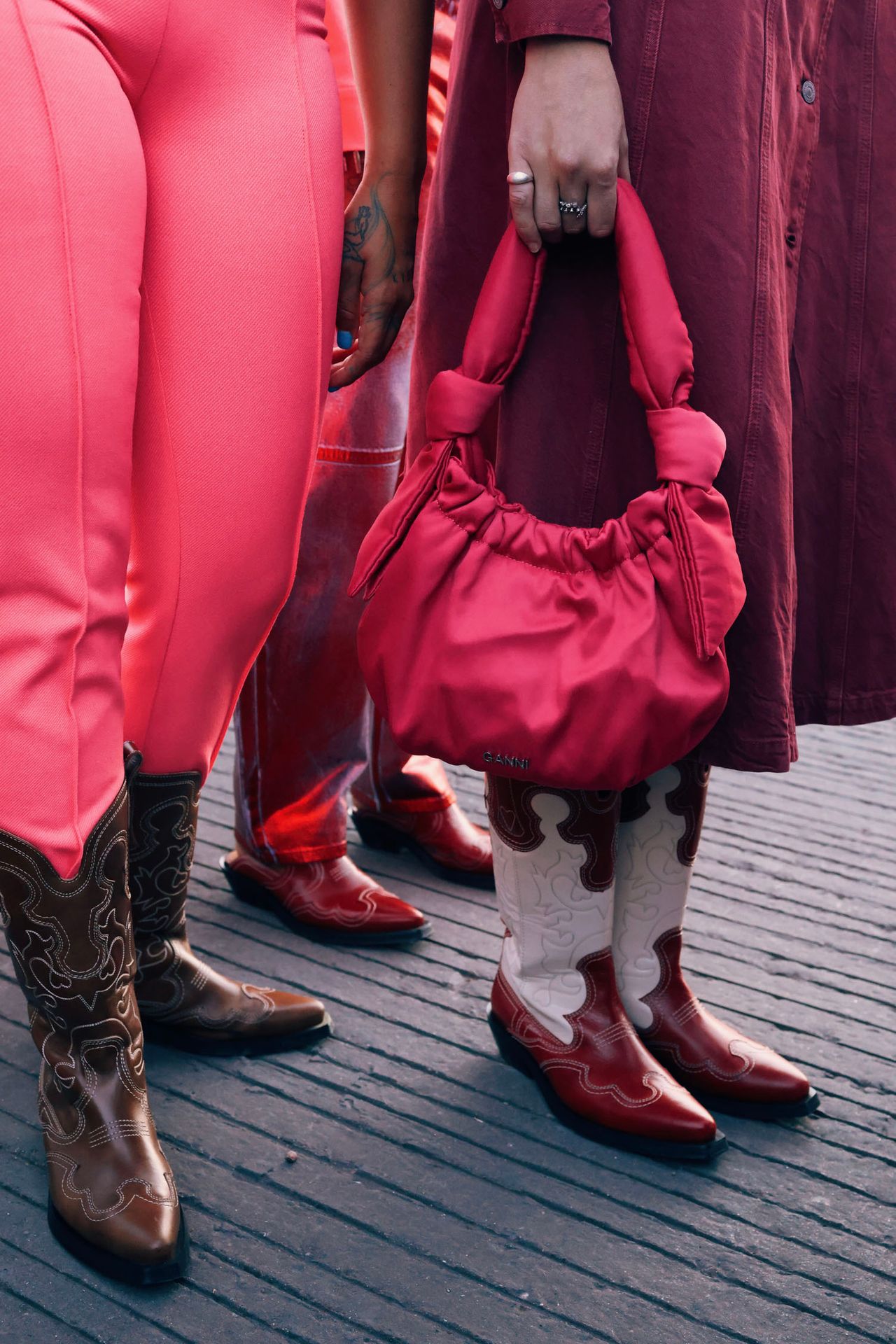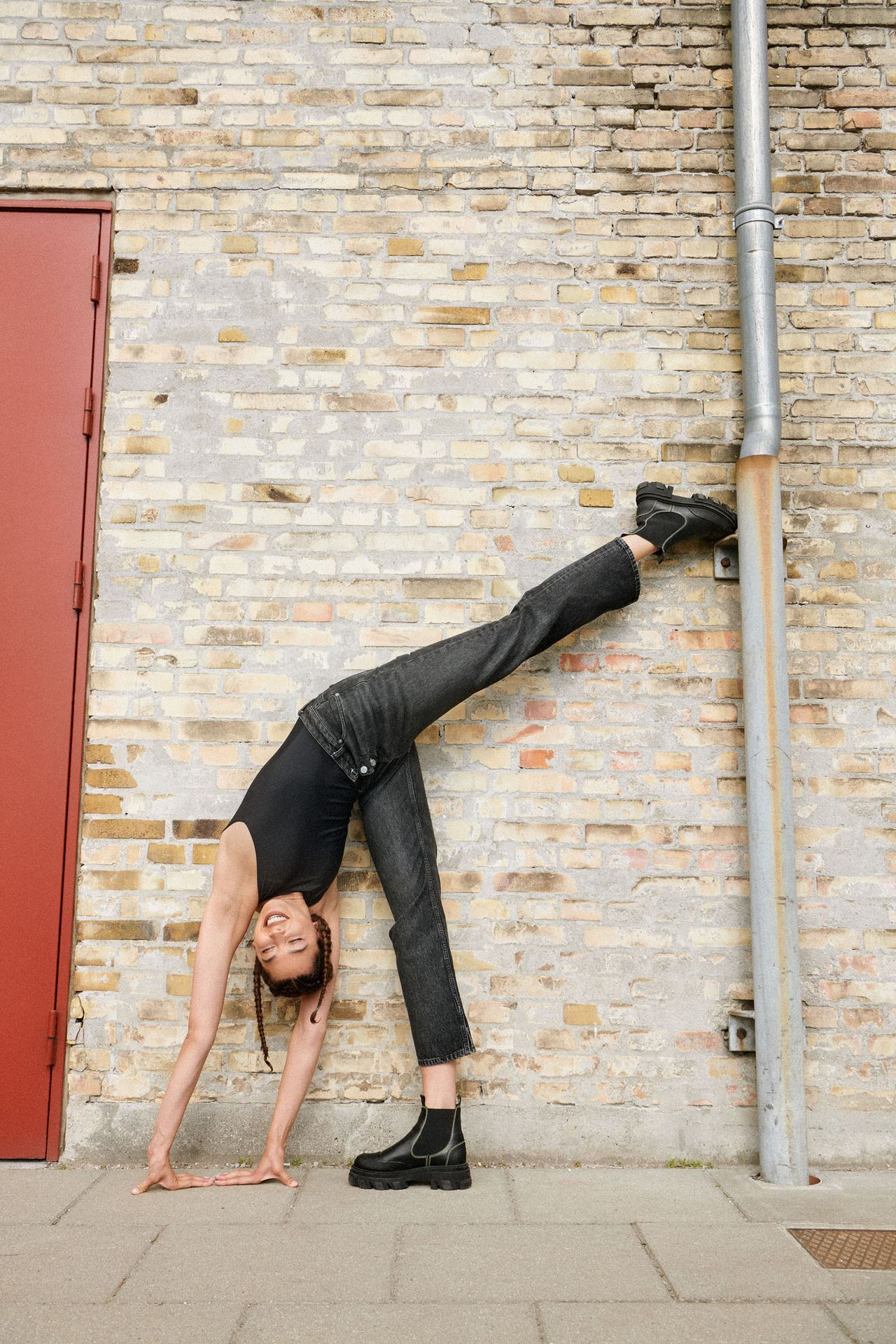 Purchasing Practices
Purchasing practices are at the heart of our business and have a massive impact on workers' well-being, working conditions at the production facilities and environmental sustainability.
We have an equal role to play in upholding standards of social and environmental responsibility with our suppliers and we recognise the need to rebalance the power dynamic between us, as the buyer, and suppliers. In 2022, GANNI joined the Responsible Purchasing Practice Learning and Implementation Community (LIC).
The LIC is a group of companies committed to improving purchasing practices whose work focuses on the 5 core 'Principles' outlined in the Common Framework.
Principle 1:
Integration and Reporting

Principle 2:
Equal Partnership

Principle 3:
Collaborative Production Planning

Principle 4:
Fair Payment Terms

Principle 5:
Sustainable Costing
In the next 2 years, we will try different approaches to making change and learn from other fashion brands and industry experts in that process. We are excited to share our journey in the coming years.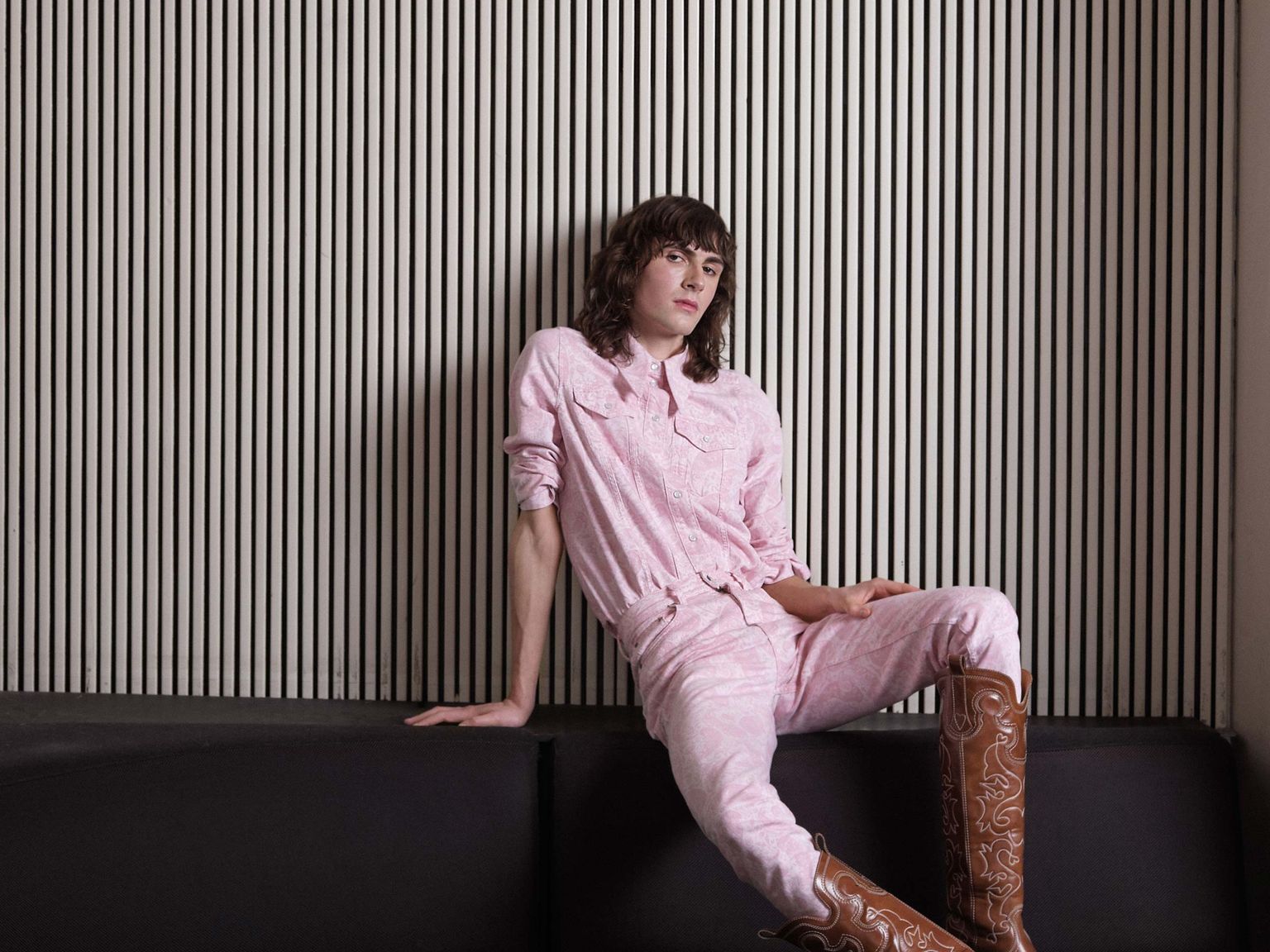 Gender Equality,
Diversity and Inclusion
GOAL 15
All GANNI employees to complete 'Know your bias' training by The Other Box within the first 3 months of joining the company
Building on previous company-wide initiatives, such as unconscious bias training for all employees, we have improved our selection and recruitment processes in 2022. We also launched a new onboarding programme, bringing new employees together from across the company to build solid relationships with their colleagues.
At the end of 2021, we launched a revised version of our core values – The GANNI Way – which informs our daily decisions, behaviours and actions. The GANNI Way, which includes: Responsibility, Openness, Optimism, Authenticity, and Accountability, is also a key part of performance management conversations with employees.
As part of The GANNI Way, we have launched a series of new policies to help us build a more inclusive and responsible workplace. These policies include sabbatical leave, supporting breastfeeding mothers at work, paid leave for activism and volunteering activities, the right to vote, and a flexible work policy. In addition to this, we have significantly improved our parental leave policies in two of our markets to meet regional benchmarks. We have also implemented new guidelines and processes for internal recruitment and movement across the company to enhance growth and opportunities.
We now run regular internal engagement surveys with diversity and inclusion as a central topic to assess the 'temperature' of the business, which provides us with insights into areas of improvement data.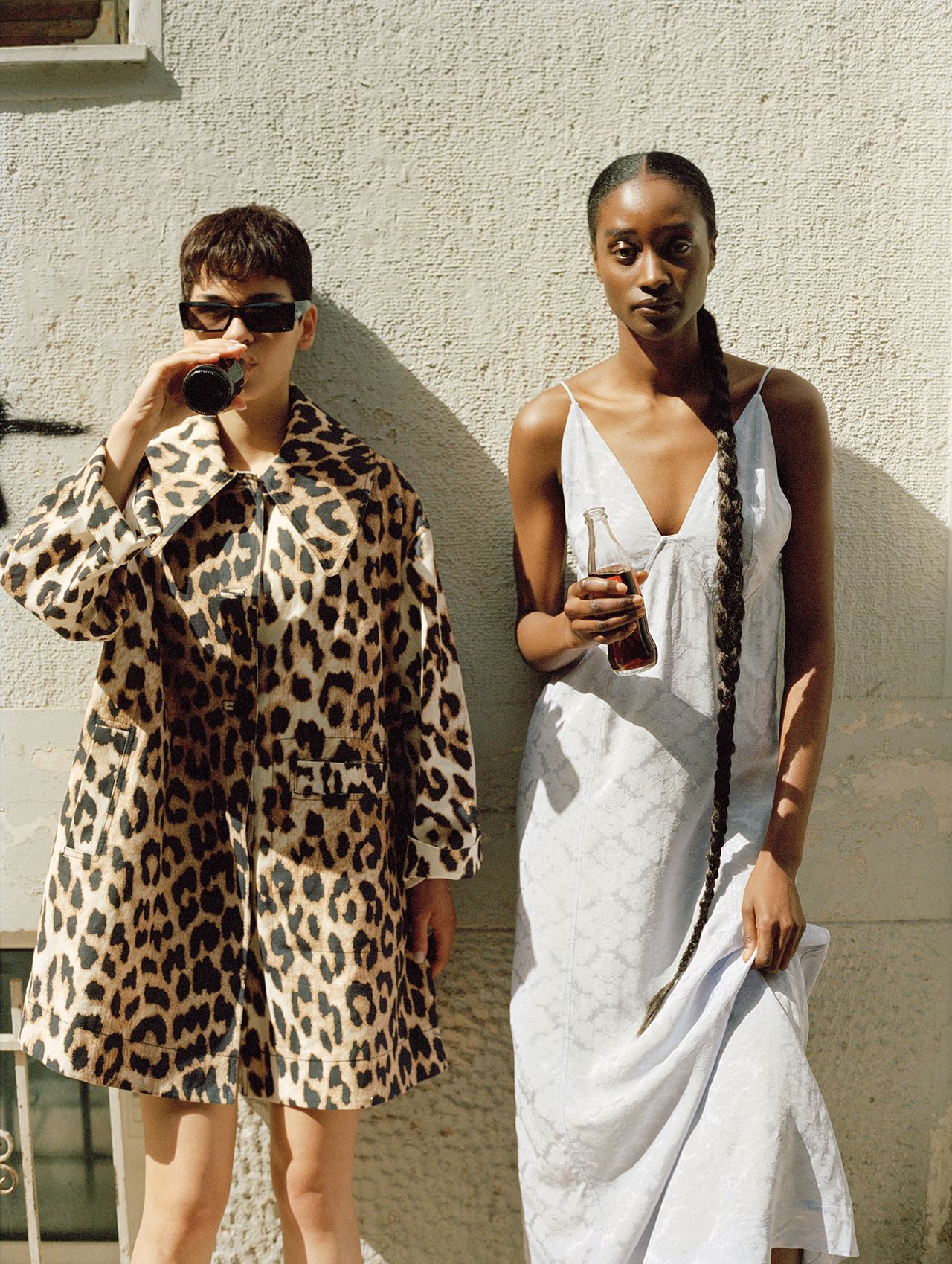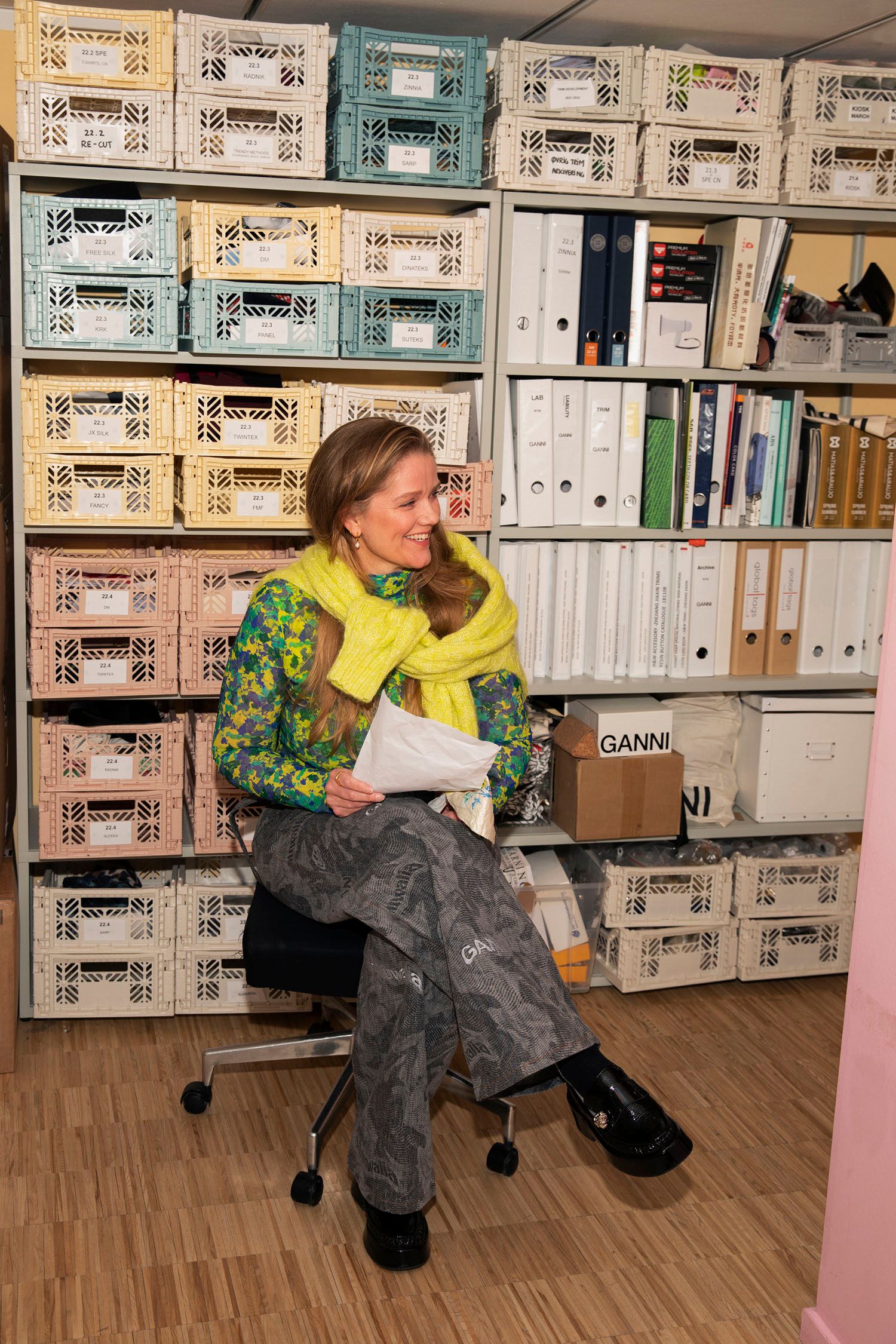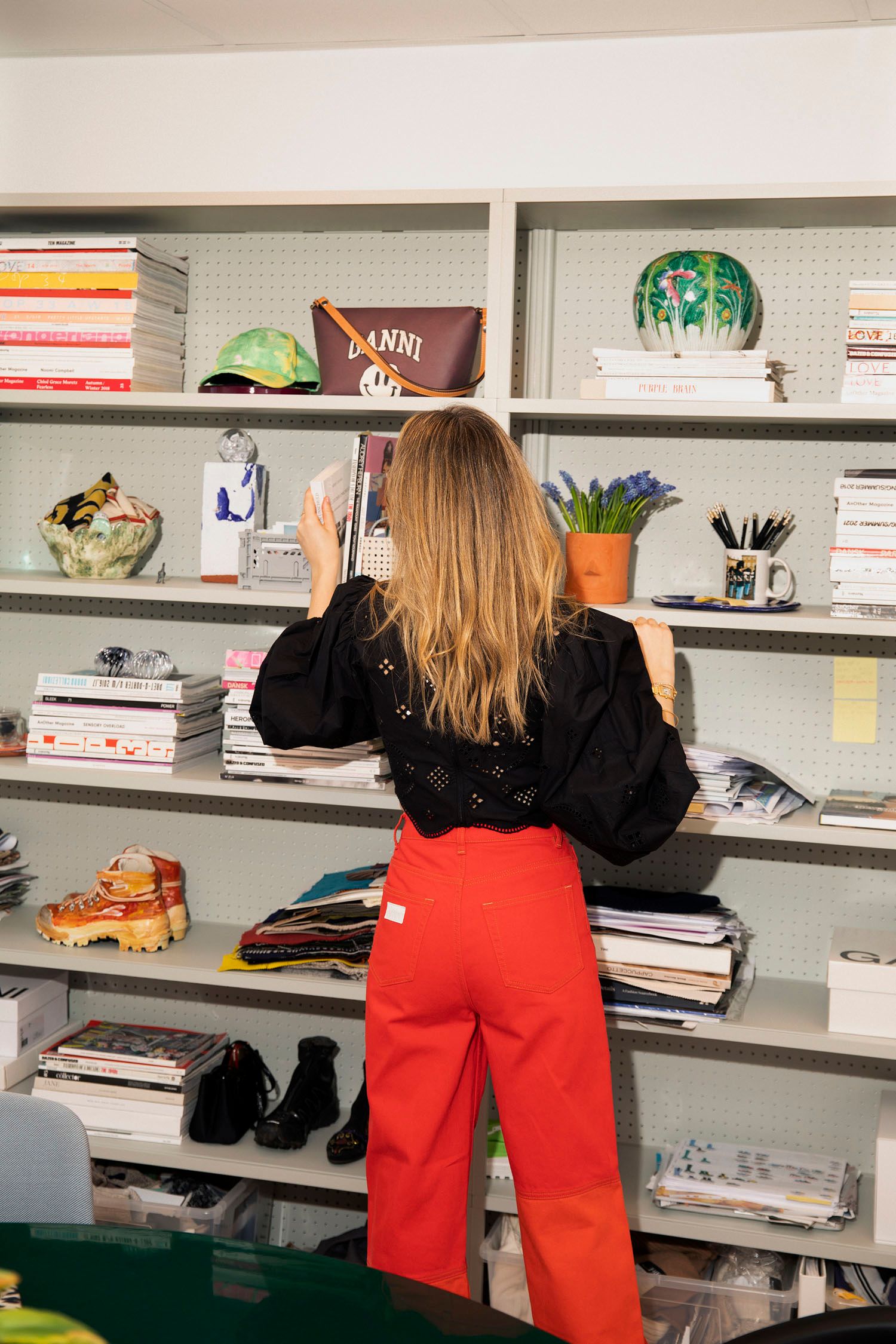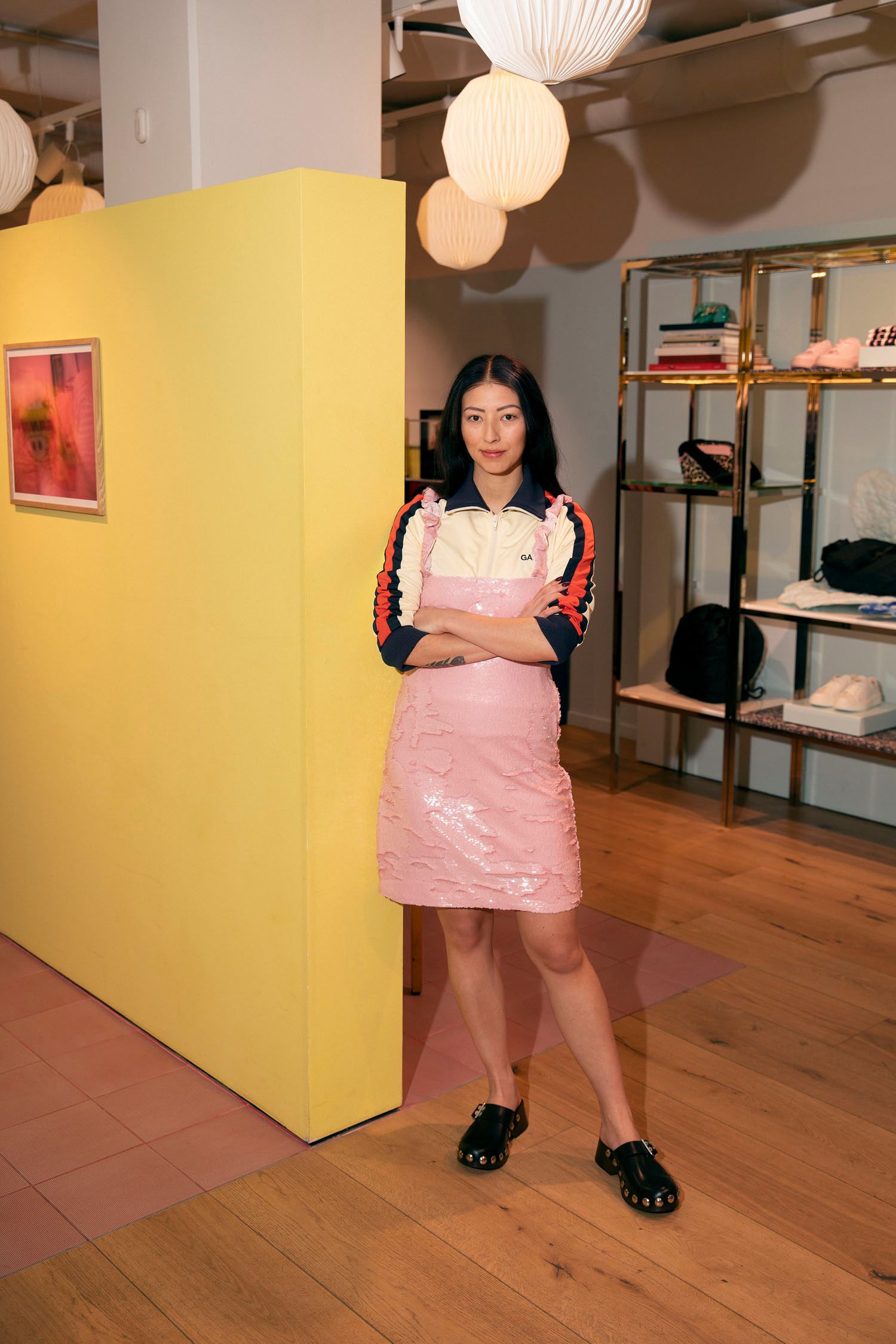 GANNI people stats
GANNI is dedicated to empowering women, in line with our commitment as a signatory of the UN Women Empowerment principles. The majority of our community identify as women, making women the heart of everything we do. We're pleased to have 84% of women in general leadership positions and 64% occupying senior management positions.
You can see our progress in the chart below.
Traceability andTransparency
Vision
Reach social and environmental goals and achieve visibility across GANNI's full supply chain by 2025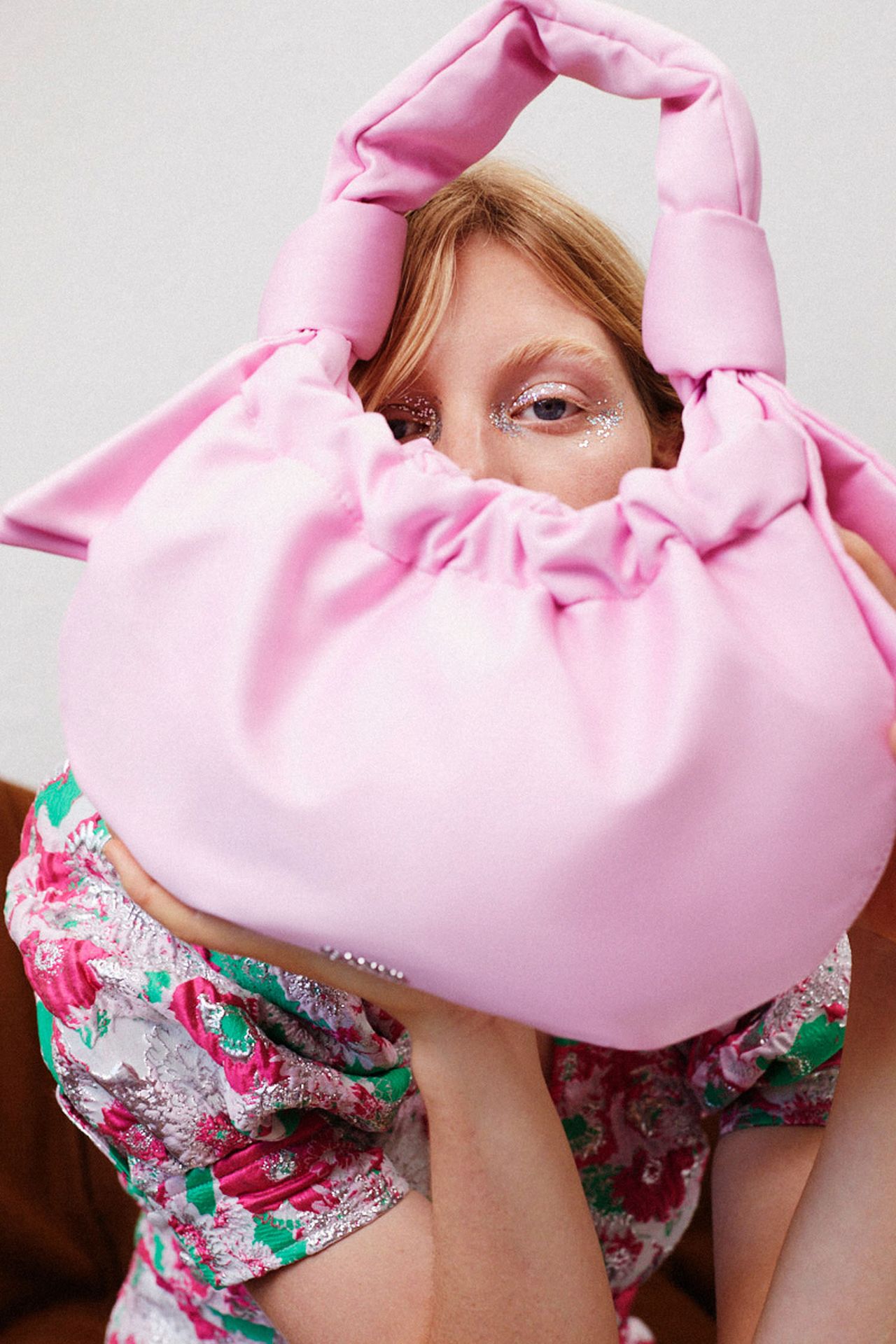 Supply chain traceability is the foundation for achieving our social and environmental strategy. Since 2020, our focus has been on building a full geographical picture of our supply chain, which we have succeeded in doing. We currently have comprehensive visibility on our supply chain, excluding the raw material level. However, the further upstream in the supply chain we go, the more difficult the information is to obtain. The focus now is to understand the social and environmental impacts and improve the reliability of information along the full supply chain.
In 2022, we partnered with Retraced, a German-based platform provider that supports fashion and textile companies in digitalising their supply chains and managing compliance data. Retraced offers companies a suite of modules and tools that allow for country and supplier-specific risk analysis, supply chain mapping, and product-specific supply chain tracing. The platform enables us to better manage our supplier data and their sustainability credentials, keep track of certifications, and visualise the connections within our supply chain. The ultimate goal is to reach full traceability on all of our products with the help of Retraced.
Tier Definitions
TIER 1: CONTRACTUAL SUPPLIERS
Contractual suppliers are suppliers that GANNI has a direct contractual relationship with. These suppliers sign a mutual business agreement with GANNI that sets the standard for the relationship between the parties and outlines general requirements and codes of conduct.
TIER 1+: SUBCONTRACTORS & SUBSIDIARIES
Commonly there are three scenarios for using subcontractors and subsidiaries. Firstly, contractual suppliers outsource GANNI products due to capacity needs and secondly due to different capabilities of manufacturers. In the third instance, it is due to the company structure of the supplier. This is the case in the example of GANNI's Banner Bag that is produced at a facility in Dongguan, owned by a mother company based out of Hong Kong. The facility in Dongguan is a subsidiary, hence it is classified as a Tier 1+ supplier, as we only have contractual relationship with the headquarters in Hong Kong.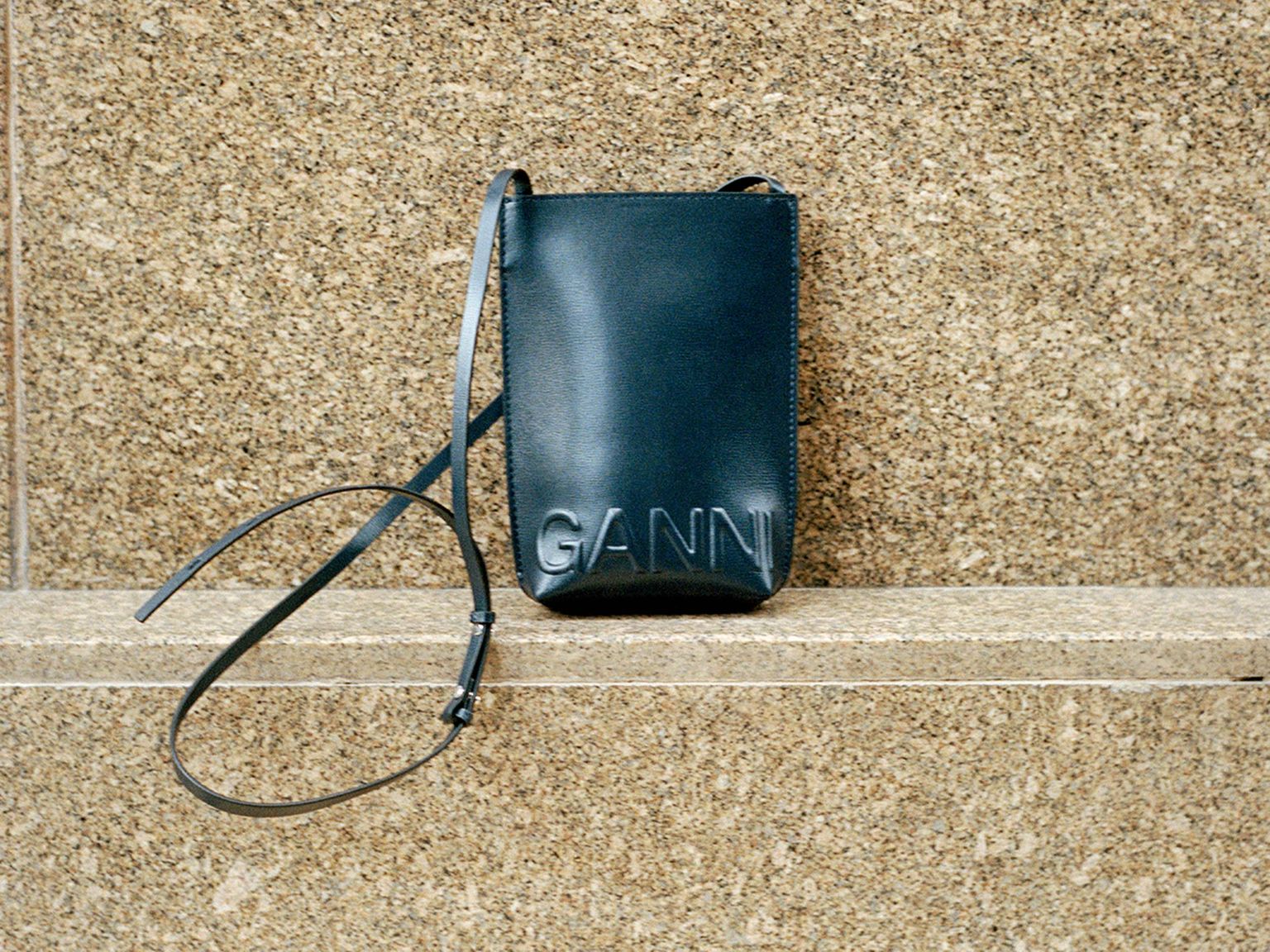 TIER 2: MATERIAL SUPPLIERS
Material suppliers provide the main material for GANNI products. These suppliers are weaving mills for woven materials and knitters for jersey, as well as other material manufacturers, such as our Fabrics of the Future material, Vegea.
TIER 3: YARN SUPPLIERS
Yarn suppliers provide the yarns for the main material of GANNI products. In the case of knitwear, these yarns are directly knitted and linked into the final product, whereas in the case of woven materials or jersey, the yarns are woven or knitted into fabric by Tier 2 suppliers, which is subsequently cut and sewn into the final product by Tier 1 Suppliers.
35 CONTRACTUAL SUPPLIERS
The following list represents 100% of GANNI contractual suppliers
Turkey (5)

China (6)

HK (China) (3)

Italy (3)

Portugal (11)

Spain (1)

India (4)

Denmark (1)
SUBCONTRACTORS & SUBSIDIARIES
The following list represents 90% of total production volume in 2022.
Turkey (17)

China (14)

Italy (13)

Moldova (1)

Romania (1)

Portugal (5)

Spain (1)

India (1)
35 MATERIAL SUPPLIERS
The following list accounts for 80% of production volume in 2022.
China (10)

Spain (3)

Portugal (8)

Italy (6)

India (5)

Turkey (2)

Korea (1)